Goshen Floor Mart
ONE OF THE REGION'S LARGEST FLOORING SELECTIONS
Goshen Floor Mart has been serving the Michiana area for over 25 years. Our family owned flooring company (owned and operated in Michiana) is considered one of the best in the country. We have a keen understanding of flooring, from the luxurious to the most inexpensive options. In addition, Goshen Floor Mart is one of the largest floor covering dealers in the entire Michiana area and one of the largest in the entire region.
However, while our size ensures you of better selections, more brands and yes, even better pricing, it does not mean that we ignore service. In fact, our entire reputation is one built on taking care of customers, servicing them after the sale, providing premium services and developing relationships so that we get return business from our customers for a lifetime.
We look forward to showing you our 22,000 plus square foot showroom and one of the largest flooring selections in Michiana! Hope you visit us soon!

It's Not Just Flooring...
It's A Reflection of Your Lifestyle
At Goshen Floor Mart we are committed to assisting home owners and business owners alike in finding the flooring that best suites their individual needs. We are passionate about flooring and even more passionate about helping you find flooring that meets your lifestyle, fits your budget and serves you in every way.
At Goshen Floor Mart we provide all types of flooring, from Luxury Carpets to Remnant Carpet, from the natural beauty of Hardwood to the durability of Luxury Vinyl Plank, from Natural Stone to unique flooring materials like Cork, Glass and Mosaic. We ensure that you have every choice imaginable at your fingertips!
"Your flooring should be a reflection of who you are... and the way you live your life."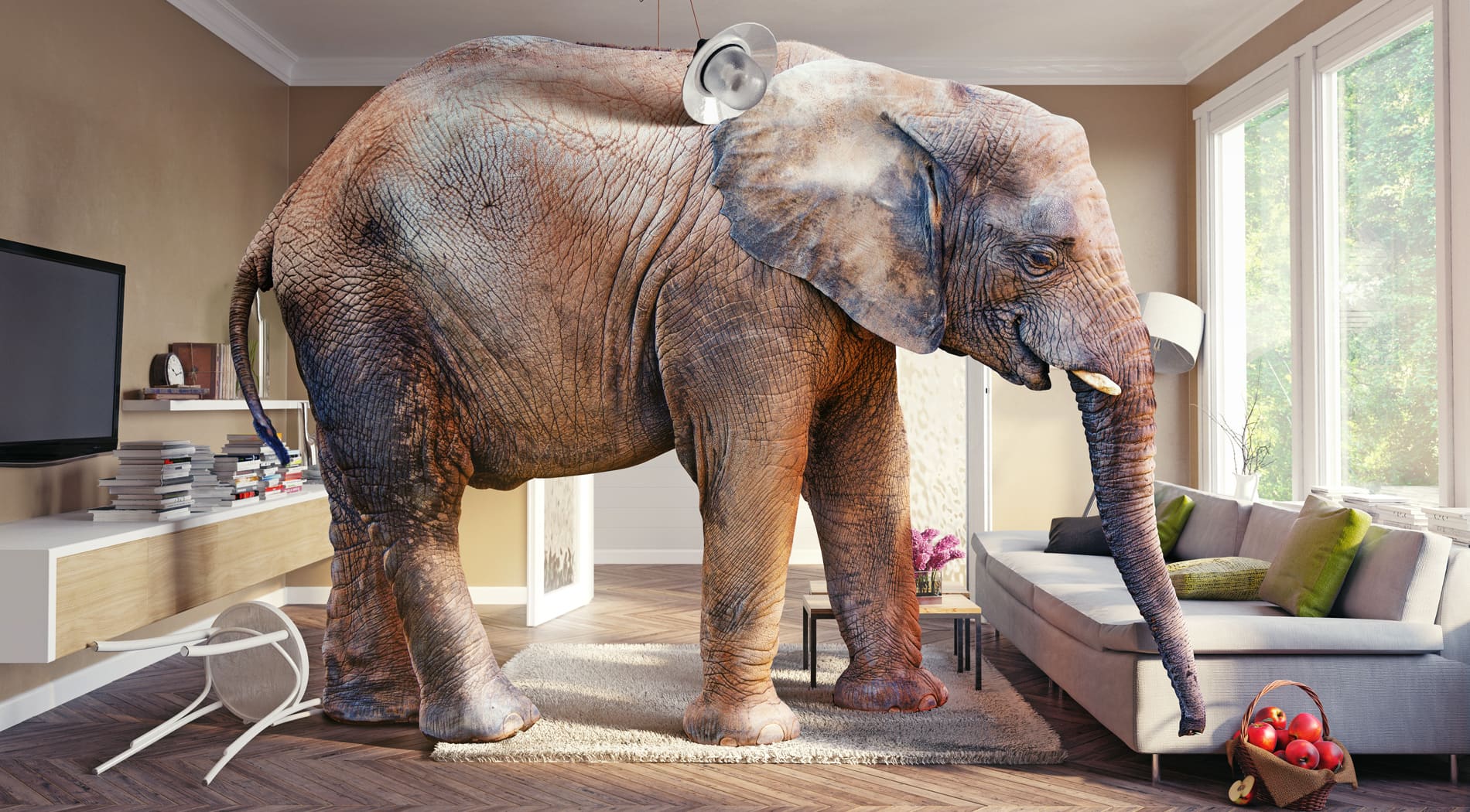 BEWARE!
The Elephant in Your Room... Just Might Be Your Flooring!
Often a huge difference in the cosmetics, feel and even livability of your home or office is your flooring. Time and time again we work with customers who say that after we do a floor makeover for them their entire home feels like new again. Your floor can make a gigantic impression on your friends and your family. It can have a substantial impact on your own comfort.
If you think it might be time for an enormous change in your life, just give Goshen Floor Mart a call or stop into our showroom... and get ready for a mammoth transformation!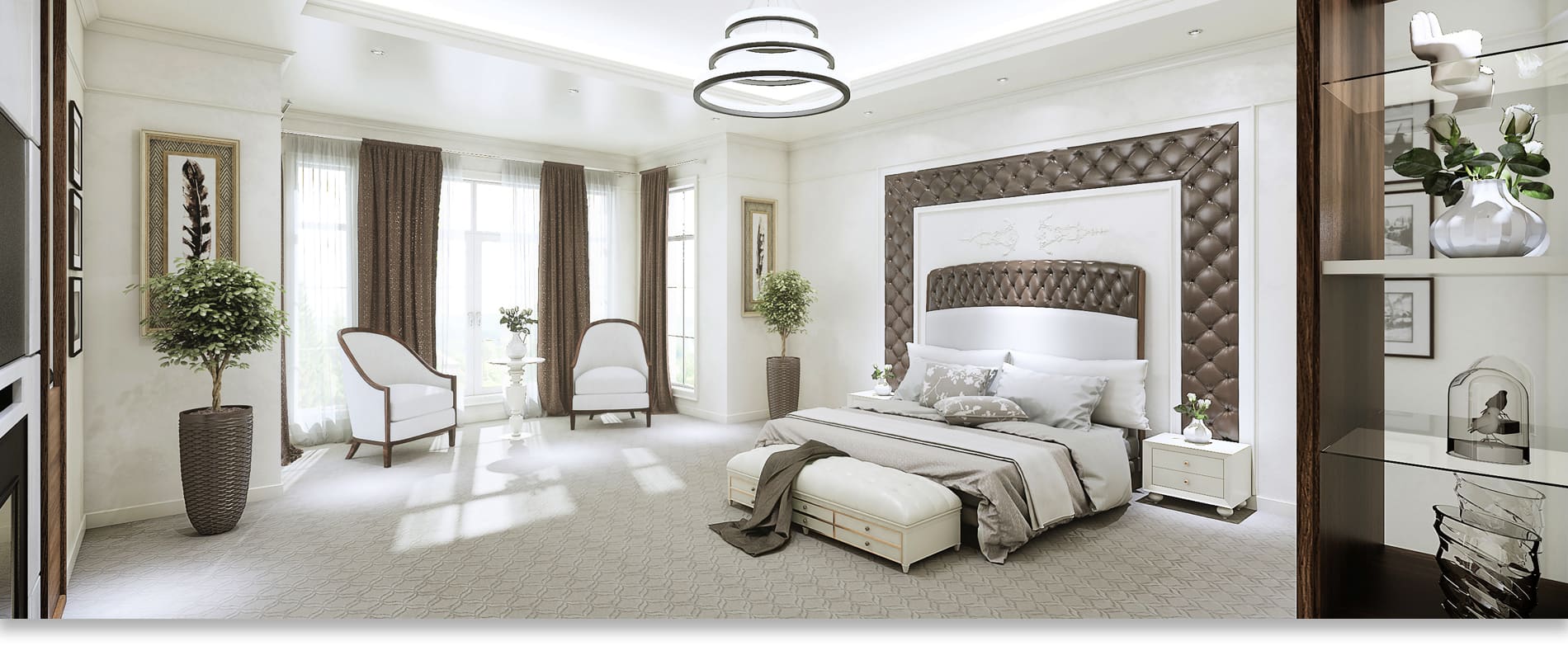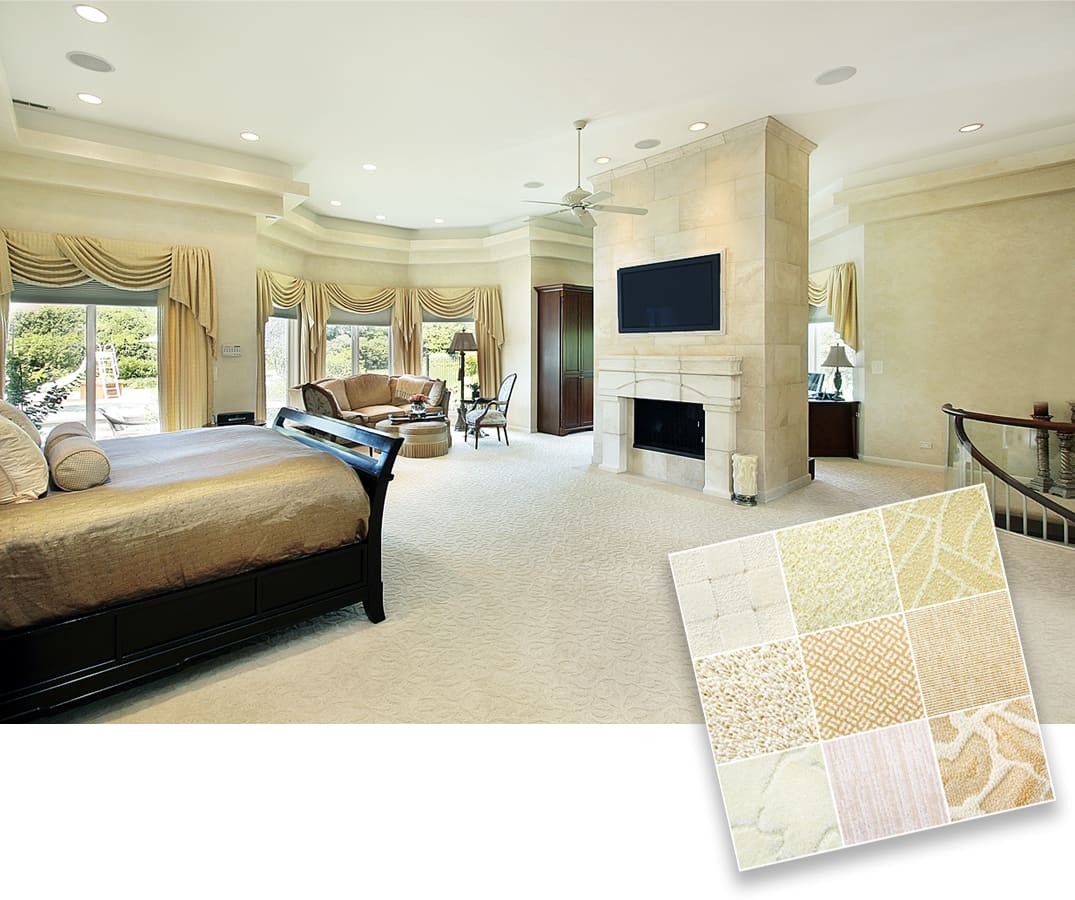 CARPET
At Goshen Floor Mart we make the tough task of choosing carpet much easier. We help you understand the basic differences in carpets including styles, brands, colors and textures, designs, types of material, fabric characteristics and of course, cost.
Plain and simple, the professionals at Goshen Flooring will assist you every step of the way in making the very best carpet choices for your home or business.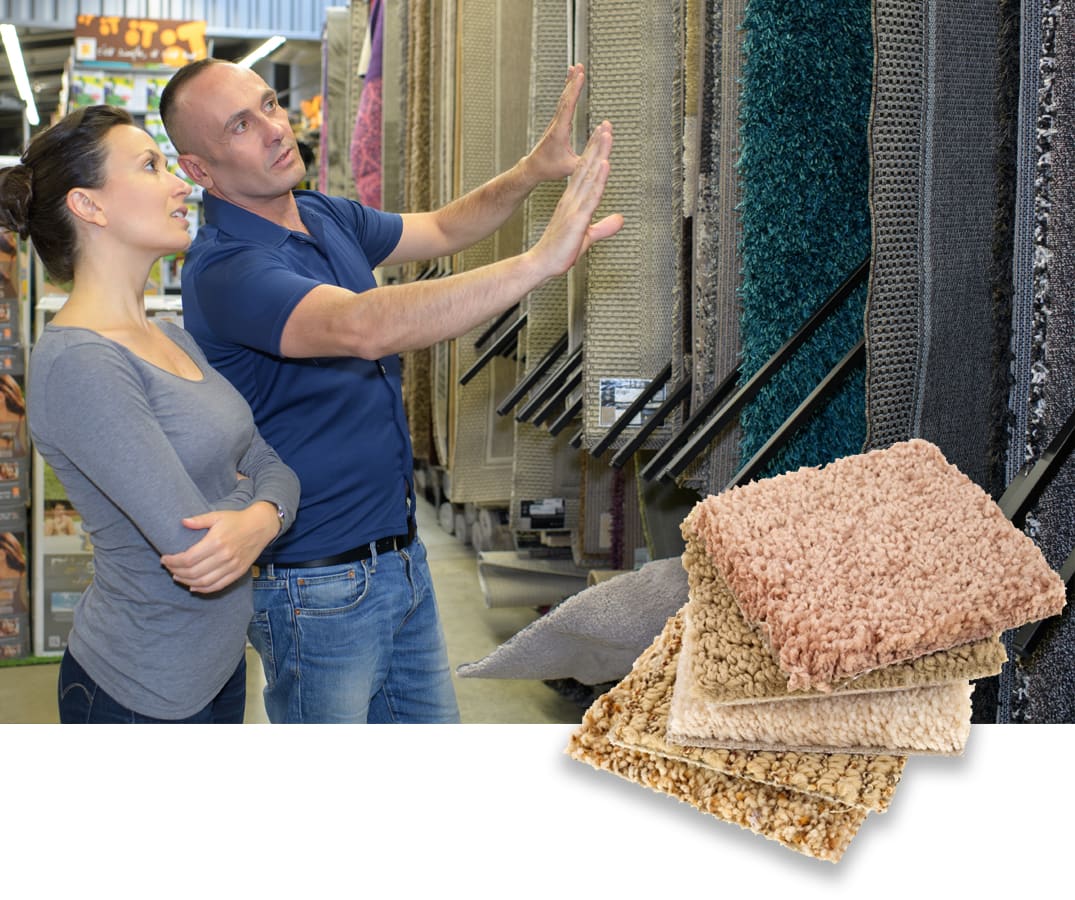 REMNANT CARPET & VINYL
One of the things that we are known for at Goshen Floor Mart is our expansive selection of remnant carpeting and remnant vinyl flooring. We have one of the largest selections in the entire region. We work with not only home owners, but also landlords, business owners and small apartments to assist them on getting great deals on all types, sizes, colors, brands and of course the right quality of remnant flooring. Our vast experience and exceptional pricing, combined with our massive selection keeps our customers happy... which in turn keeps them coming back again and again.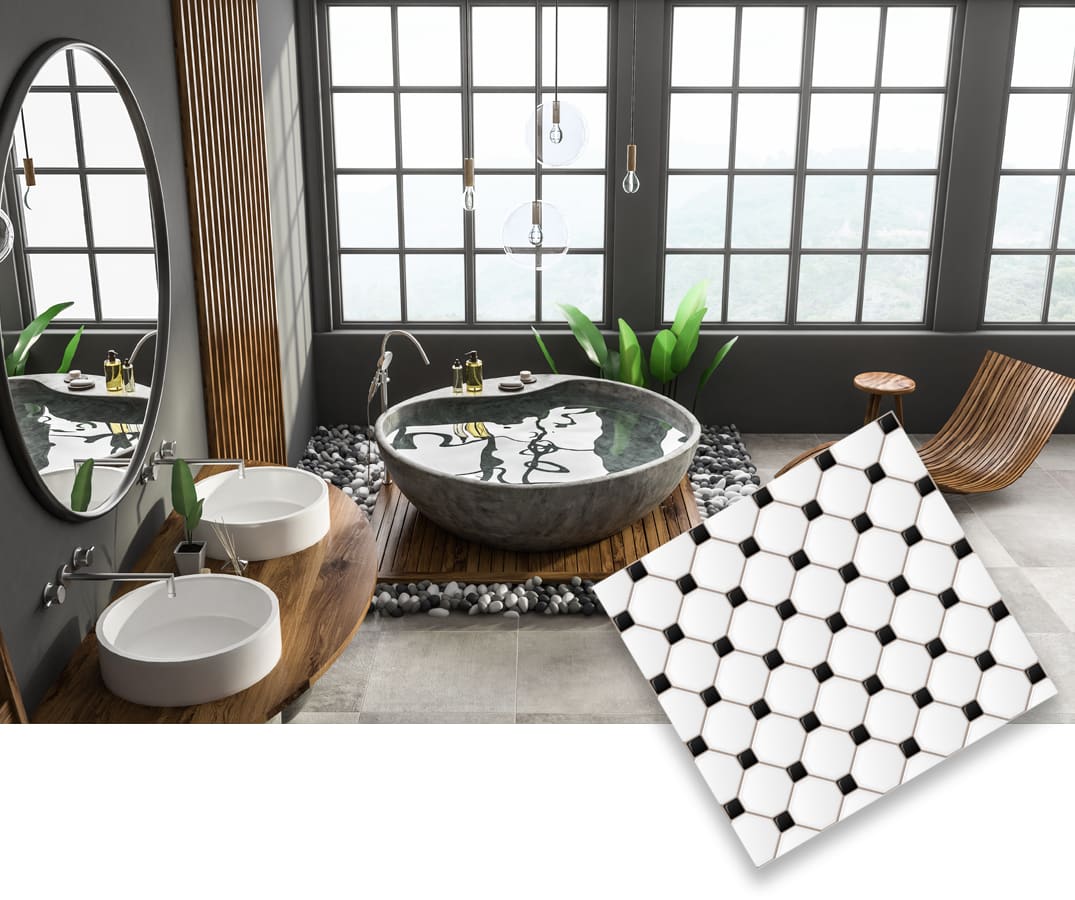 CERAMIC & PORCELAIN TILE
One of today's most popular flooring materials is tile. Both Ceramic and Porcelain Tile is used by many of today's top decorators. It is versatile, colorful and stylish. At Goshen Floor Mart we carry an impressive selection of ceramic and porcelain tiles. Plus, our professional designers can assist you in finding a tile that best suits your desires and needs.
If you're looking for tile make sure you start at Goshen Floor Mart. We have everything you need.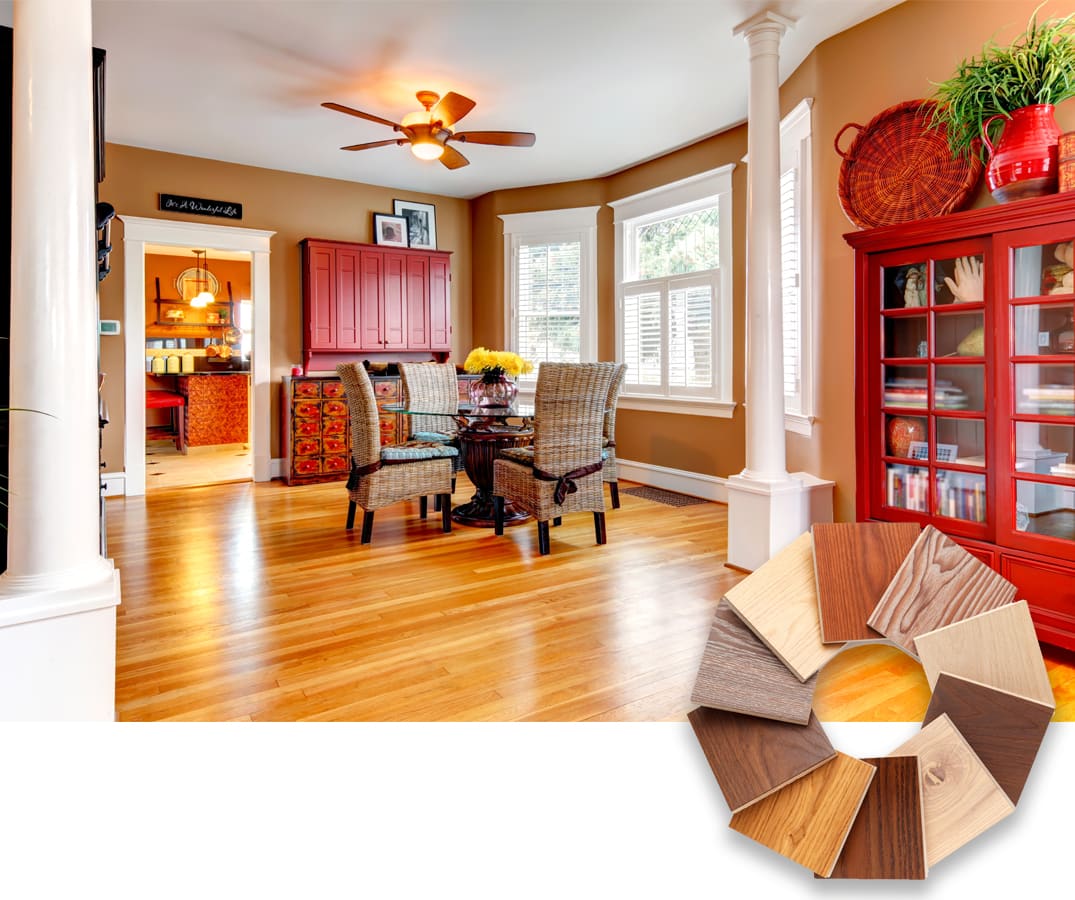 HARDWOOD FLOORS
There is nothing quite like the look and feel of Hardwood Floors. Hardwoods come in just about as many textures and colors as one could imagine and they go in just about any home or business. At Goshen Floor Mart we know hardwood very well indeed. We should, we've been working with it for nearly a quarter of a century.
To appreciate the many styles of this gorgeous flooring material and the vast selection available to you, you'd have to see it yourself... and you can do just that if you visit our incredible showroom in Goshen, Indiana. We promise, you will not be disappointed.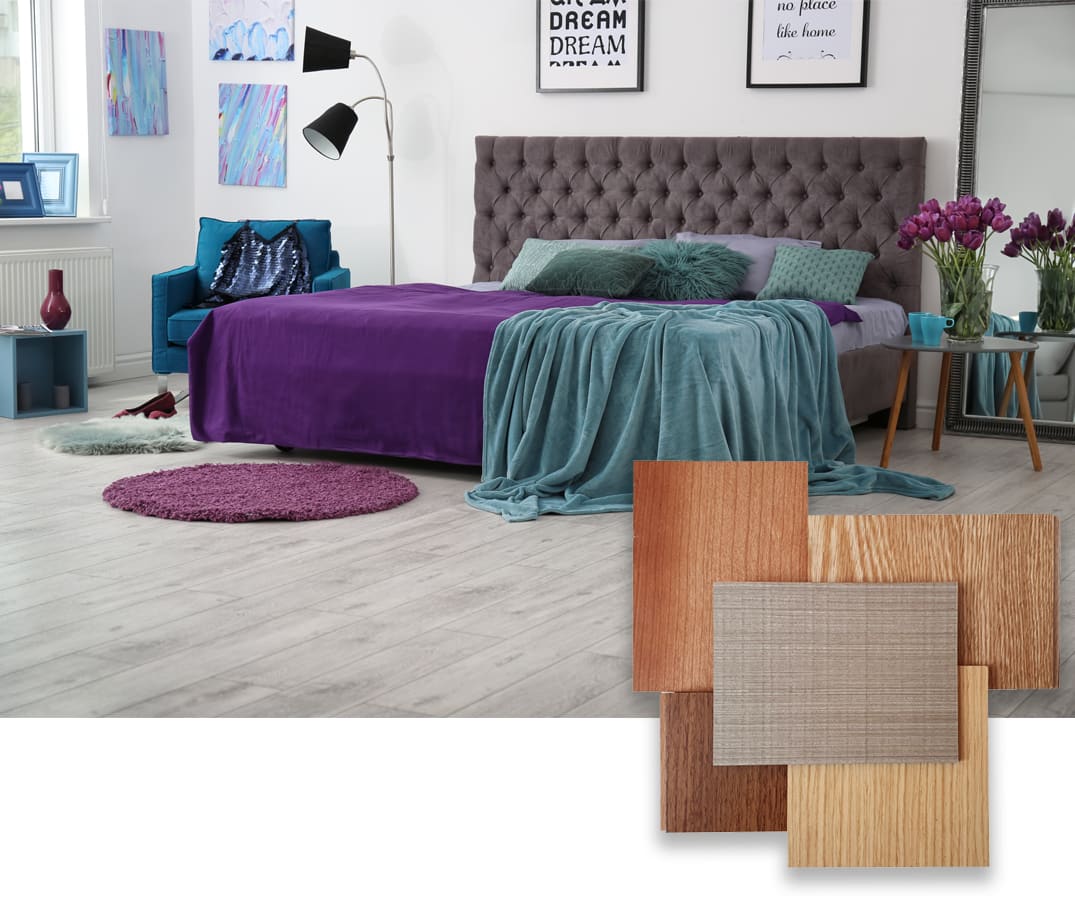 LUXURY VINYL PLANK
Discover a variety of affordable, versatile luxury vinyl plank from Goshen Floor Mart! Luxury Vinyl Plank Flooring can look and feel similar to natural wood, stone or ceramic tile floors but typically for much less investment. Furthermore, luxury vinyl plank flooring can be installed easily without nails or adhesives. These floors are easy to snap together, comfortable for the feet, easy to clean up and they look great!
Find out more about Luxury Vinyl Plank Flooring at Goshen Floor Mart. We can answer your questions and provide you a tremendous selection of Laminate Flooring to choose from.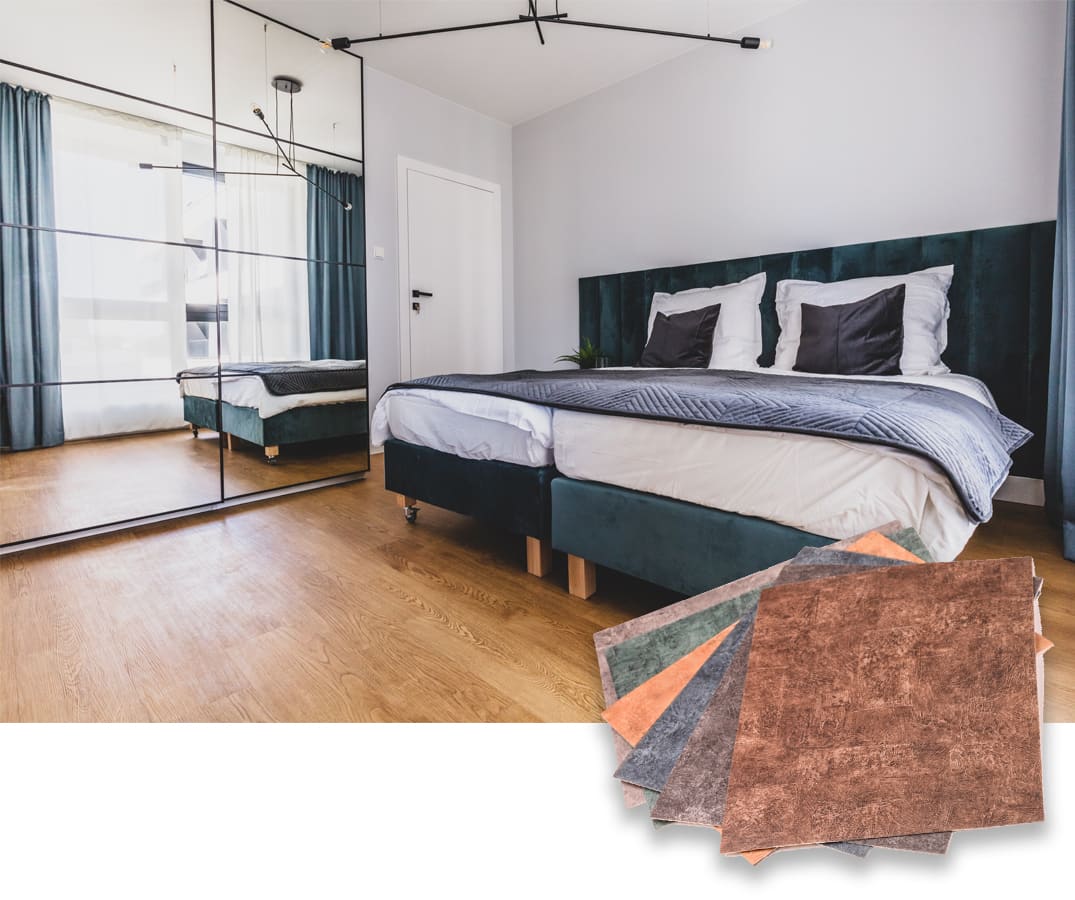 VINYL SHEET GOODS
Vinyl Sheet Flooring is long-lasting and easy to care for. Goshen Floor Mart has been supplying Michiana with vinyl sheet goods from day one. As Michiana's flooring specialists, Goshen Floor Mart provides Michiana residents and businesses alike with a huge array of flooring options including vinyl sheet goods. If you are in search of a flooring product that is affordable and will beautify your home or business, consider Vinyl Flooring from Goshen Floor Mart.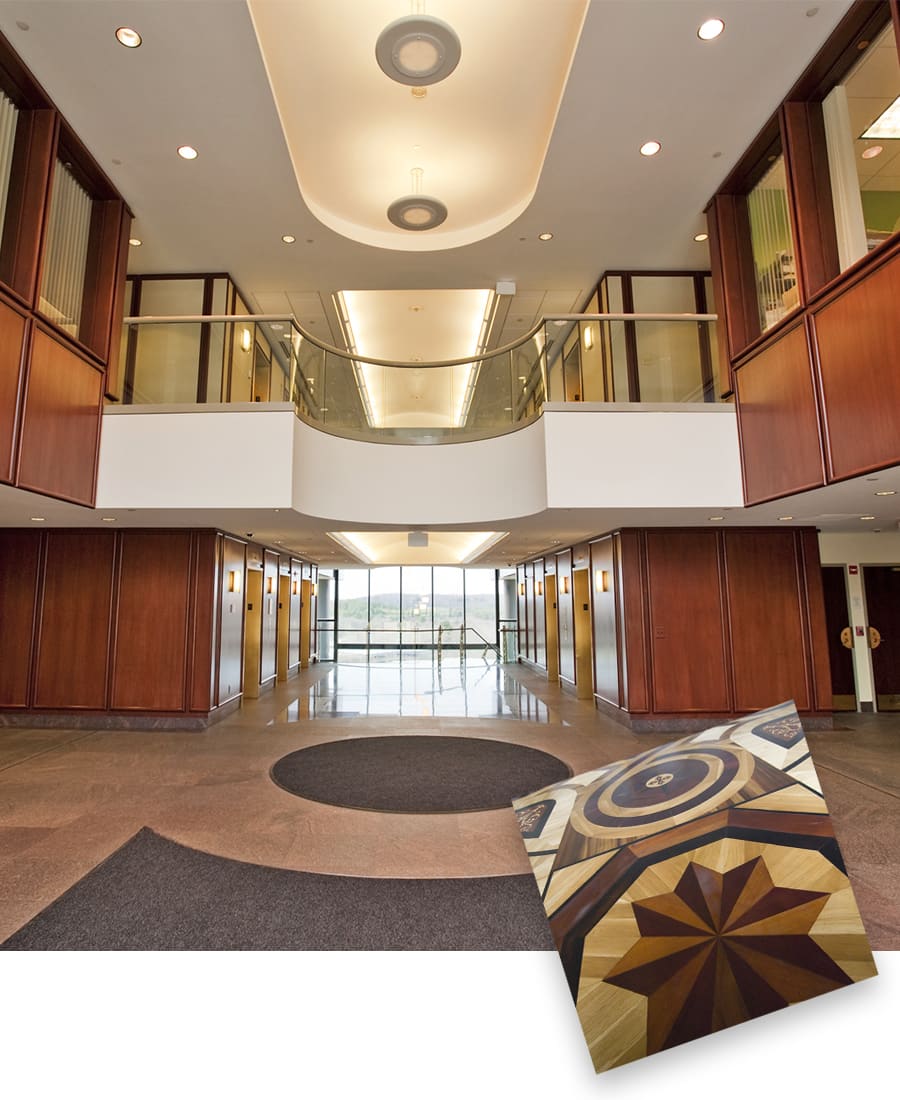 COMMERCIAL FLOORING
Commercial Flooring is often a bit more complicated than residential flooring, sometimes simply due to sheer coverage area. Other times due to specific requirements for that business or industry. At Goshen Floor Mart we have assisted business managers and owners with their floor covering needs for nearly 25 years. We have an in-depth knowledge of the various types of floor coverings for different industries and of course different businesses. From dentists offices, hospitals and medical facilities, from nursing homes and assisted living facilities, to professional offices, restaurants, bars and breweries... we've been there, done that. We've even provided assistance with floor coverings for schools, gymnasiums, apartment complexes, retail stores and malls. When it comes to Commercial Floor Coverings, savvy business owners come to Goshen Floor Mart. If you have a business that needs floor coverings, give us a call, we can certainly help! Call 574.642.4770 or contact us here for a free estimate and professional floor covering consultation.

Regardless of which type of flooring you are interested in, at Goshen Floor Mart we are happy to provide you with free estimates. Call us today at 574.642.4770 or contact us here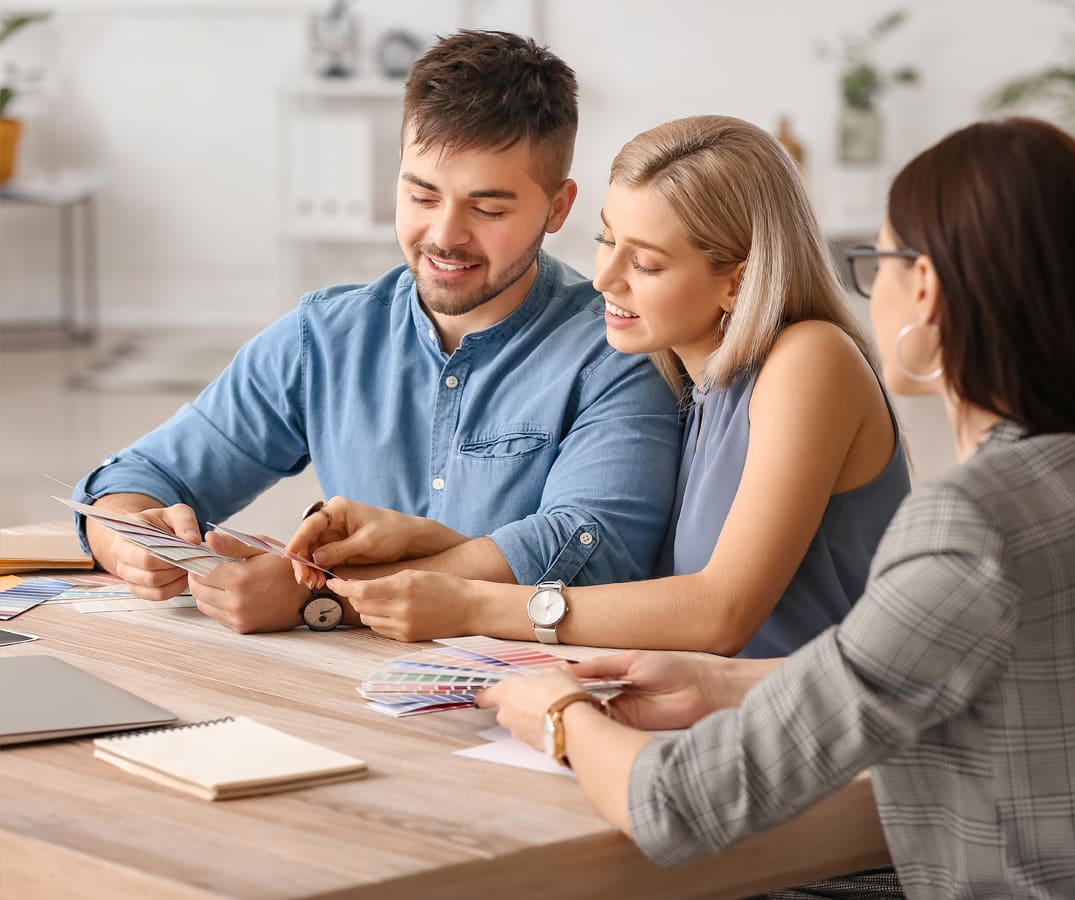 PROFESSIONAL FLOOR DESIGN SERVICE




BY GOSHEN FLOOR MART
When you're looking to upgrade your flooring, or you're building a new structure, Goshen Floor Mart has a Professional Flooring Design Service that is FREE to all of our customers. Our Professional Floor Designers understand all of the various flooring products and will share years of advice with you when you're ready for new flooring...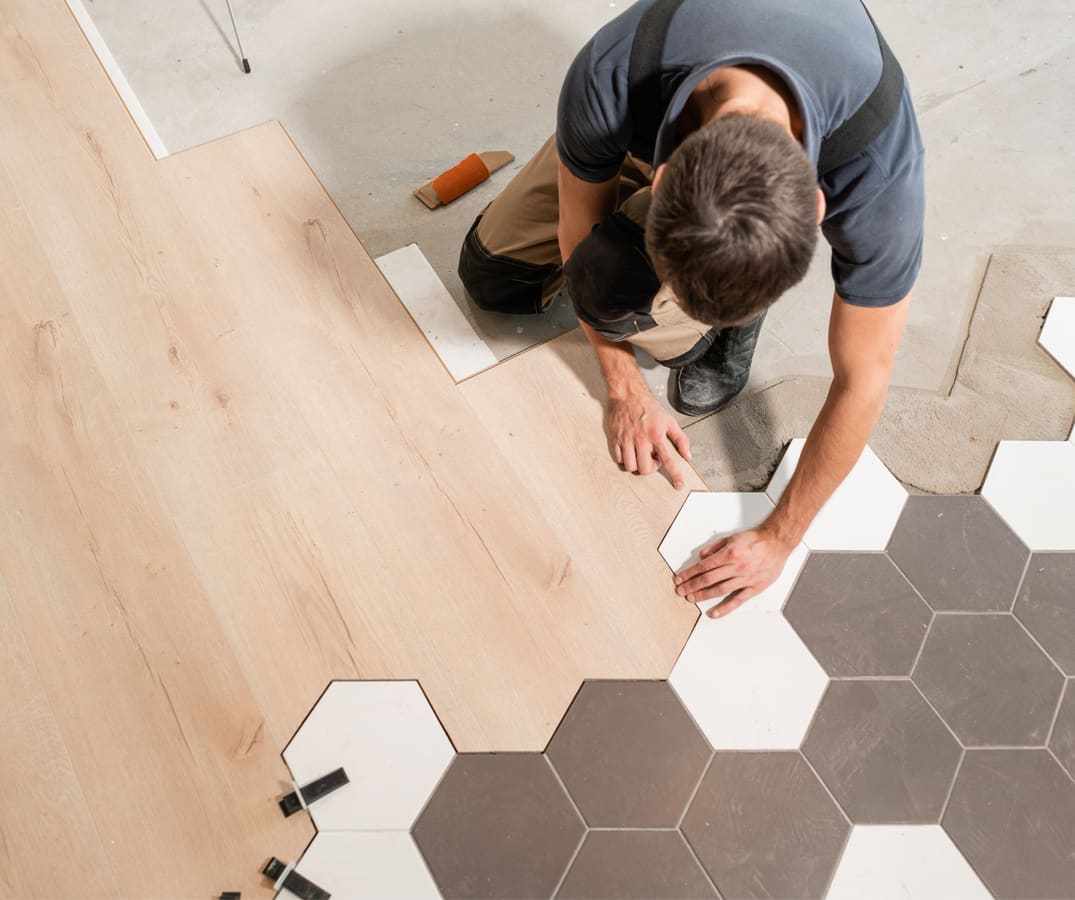 PROFESSIONAL FLOOR INSTALLATION SERVICE




BY GOSHEN FLOOR MART
Once you've made the decision on which type of flooring will suit you best, which colors, textures and brands it's time to consider installation. Everyone knows that Flooring Installation is an art in itself. However, at Goshen Floor Mart we are proud to have the very best trained, most experienced and friendliest Professional Floor Installation Teams in the business...


COME ENJOY
ONE OF THE REGION'S LARGEST FLOORING SHOWROOMS

Goshen Floor Mart is one of the Largest Flooring Showrooms and showcases one of the largest selection of Flooring Materials in the entire northern Indiana and southwestern Michigan region. We have an incredible selection of all types of flooring including: Carpet, Vinyl, Hardwood Flooring, Laminate Flooring, Ceramic & Porcelain Tile, Linoleum and more. Plus we carry flooring for both residential and commercial applications.
We invite you to visit our Goshen, Indiana showroom to browse our many brands and products and also chat with our professional designers and flooring professionals! For more information call us at 574.642.4770 or click to contact us here.


While our Goshen Floor Mart Showroom is visited from people from all over the midwest, our installation team is limited to a smaller geographic area. Typically we install in the following areas:
Elkhart, Goshen, Middlebury and Bristol and all other Elkhart County communities
South Bend, Mishawaka, Granger and Osceola and the remainder of St. Joe County
North Webster, Leesburg, Syracuse, Warsaw and Kosciusko County
Lagrange, Howe and Shipshewana as well as other Lagrange County areas
Edwardsburg, Union, Sturgis, White Pigeon, Constantine and other Cass County and lower Michigan areas
Often we will install in areas outside of our typical Service Area. If you are interested to see if we will install in an area not listed above, feel free to call us at 574.642.4770 or see our contact page