Welcome to




GOSHEN FLOOR MART




ONE OF THE REGION'S LARGEST FLOORING SHOWROOMS
Goshen Floor Mart is Michiana's #1 Flooring Company with one of the largest selections of flooring in the entire region. We carry the best brands of flooring in every category from carpet and hardwood floors to vinyl and natural stone tiling. As one of the region's best flooring companies (and most experienced with over 25 years in business) we are proud to service Elkhart County, St. Joe County, Marshall and Kosciusko Counties and surrounding communities, by providing quality flooring, professional flooring installation and of course, only the finest in customer service.
As a locally owned and family-operated business, we have made thousands of friends in the community with local residents and business owners. We feel that a large part of our success is due to the fact that our goal is to ensure that our customers always have the very best experiences possible when they deal with our company and our team. It's a combination of things that set us apart from our competition- Our Staff, Our Showroom, Our Attitude and Our Products. Add to that a down-to-earth approach to business, a family-oriented company and more than 2 1/2 decades of experience in the business and you can see why we have become Michiana's Choice in Flooring Companies!


COME ENJOY
ONE OF MICHIANA'S LARGEST FLOORING SHOWROOMS

Goshen Floor Mart has one of the Largest Flooring Showrooms and showcases one of the largest selections of Flooring Materials in the entire northern Indiana and southwestern Michigan region. We have an impressive selection of all types of flooring including Carpet, Vinyl, Hardwood Flooring, Laminate Flooring, Ceramic & Porcelain Tile, Linoleum and more. We have flooring for both residential and commercial applications.
We invite you to visit our Goshen, Indiana showroom and browse our many brands and products and chat with our professional designers and flooring professionals! For more information call us at 574.642.4770 or click to contact us here.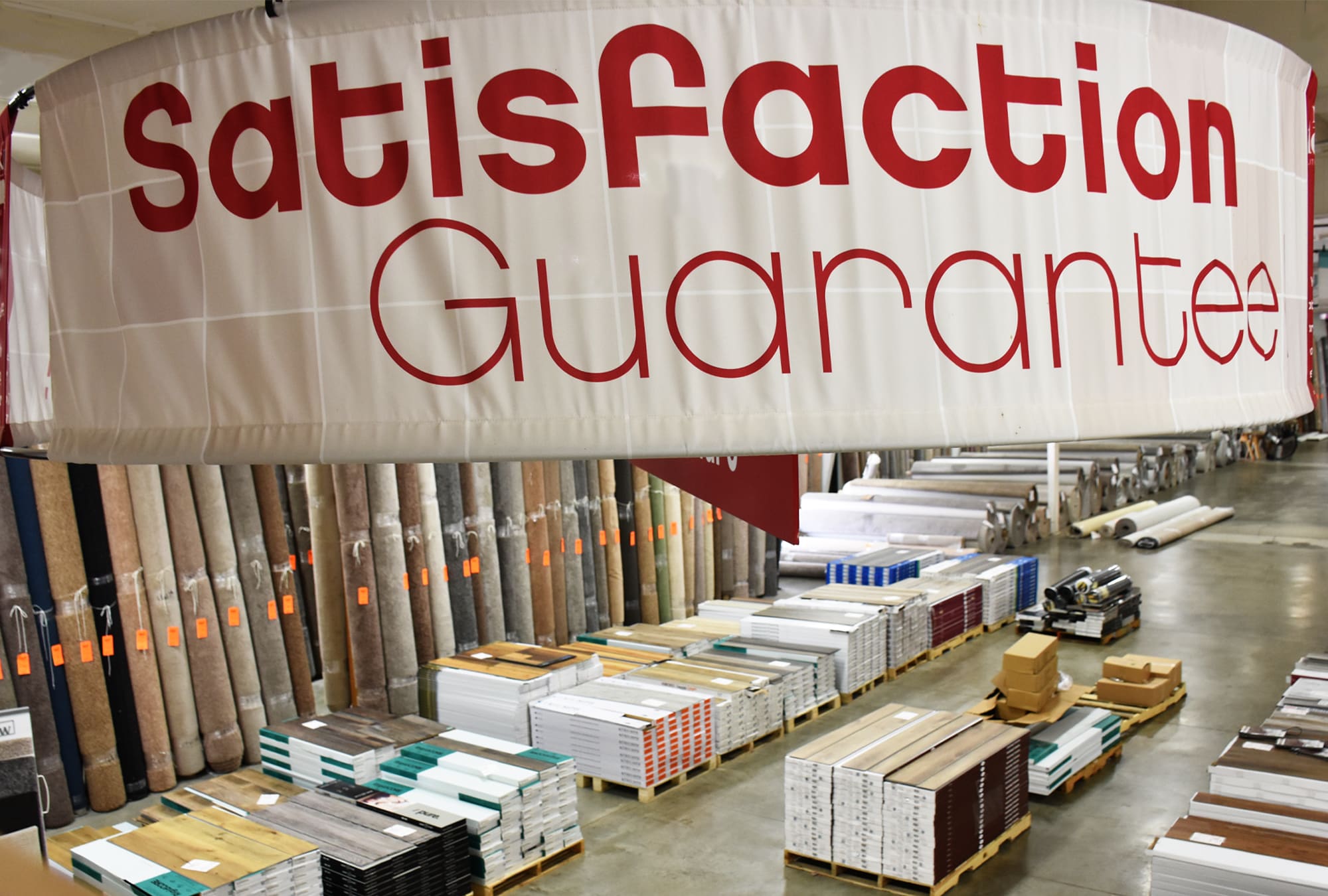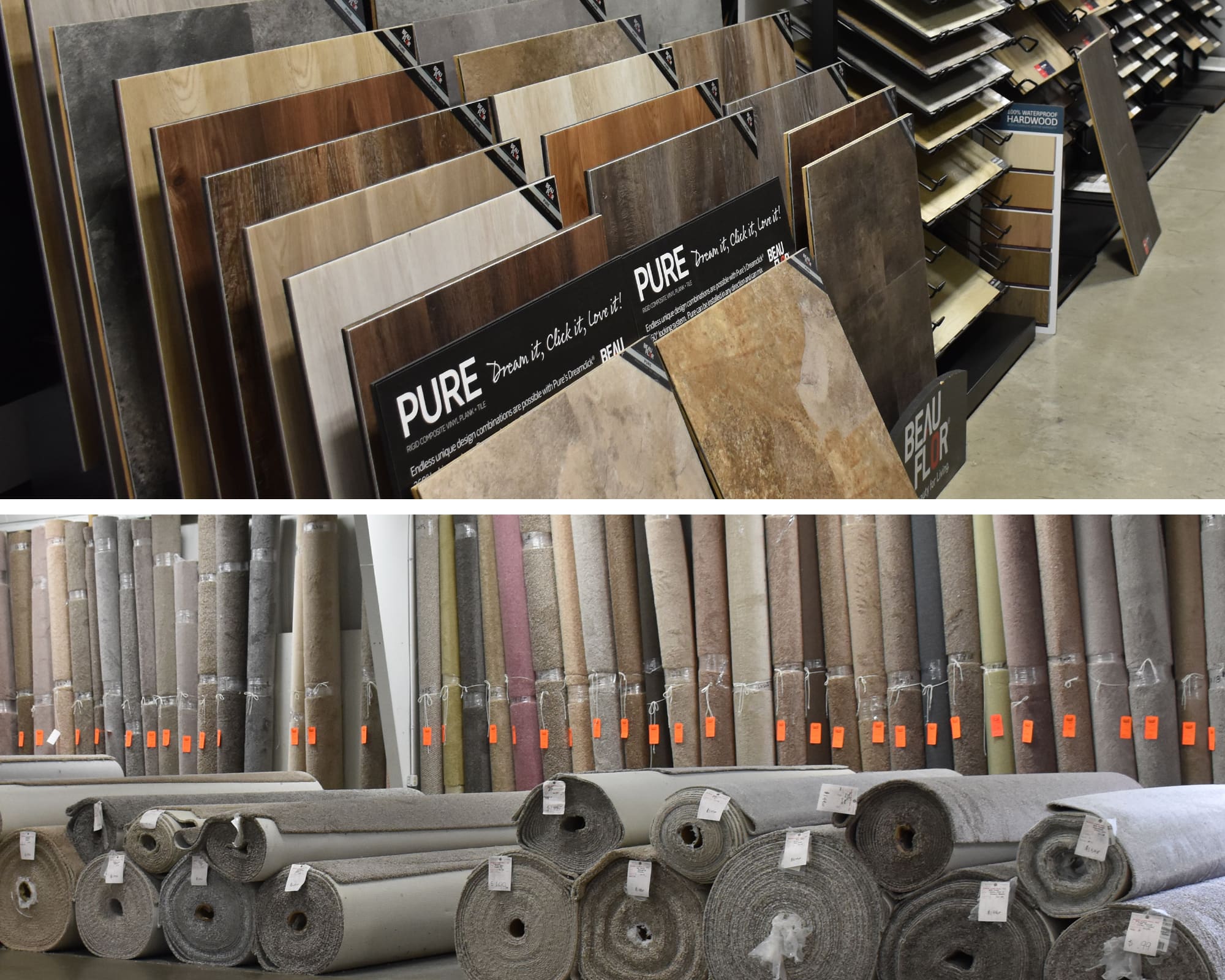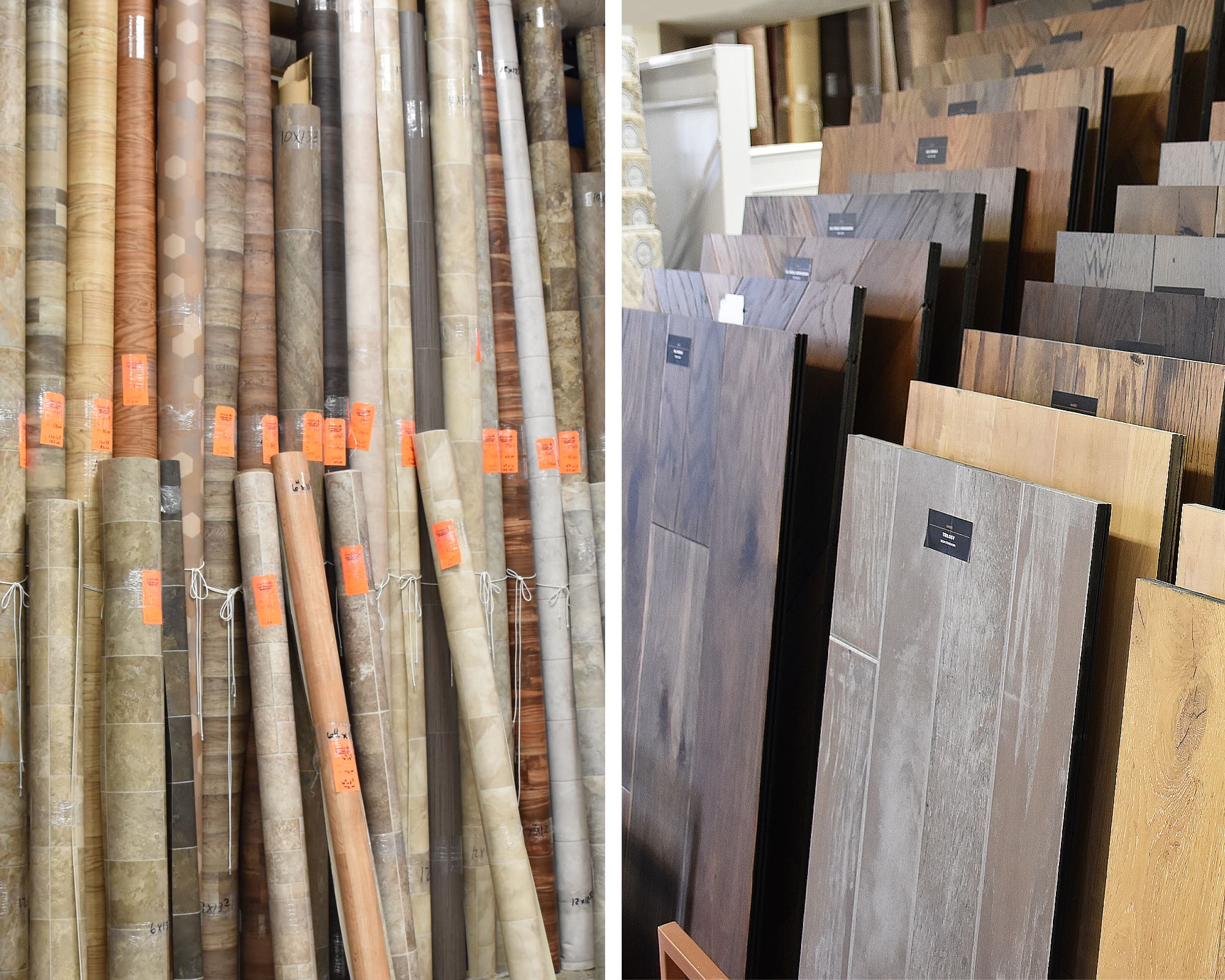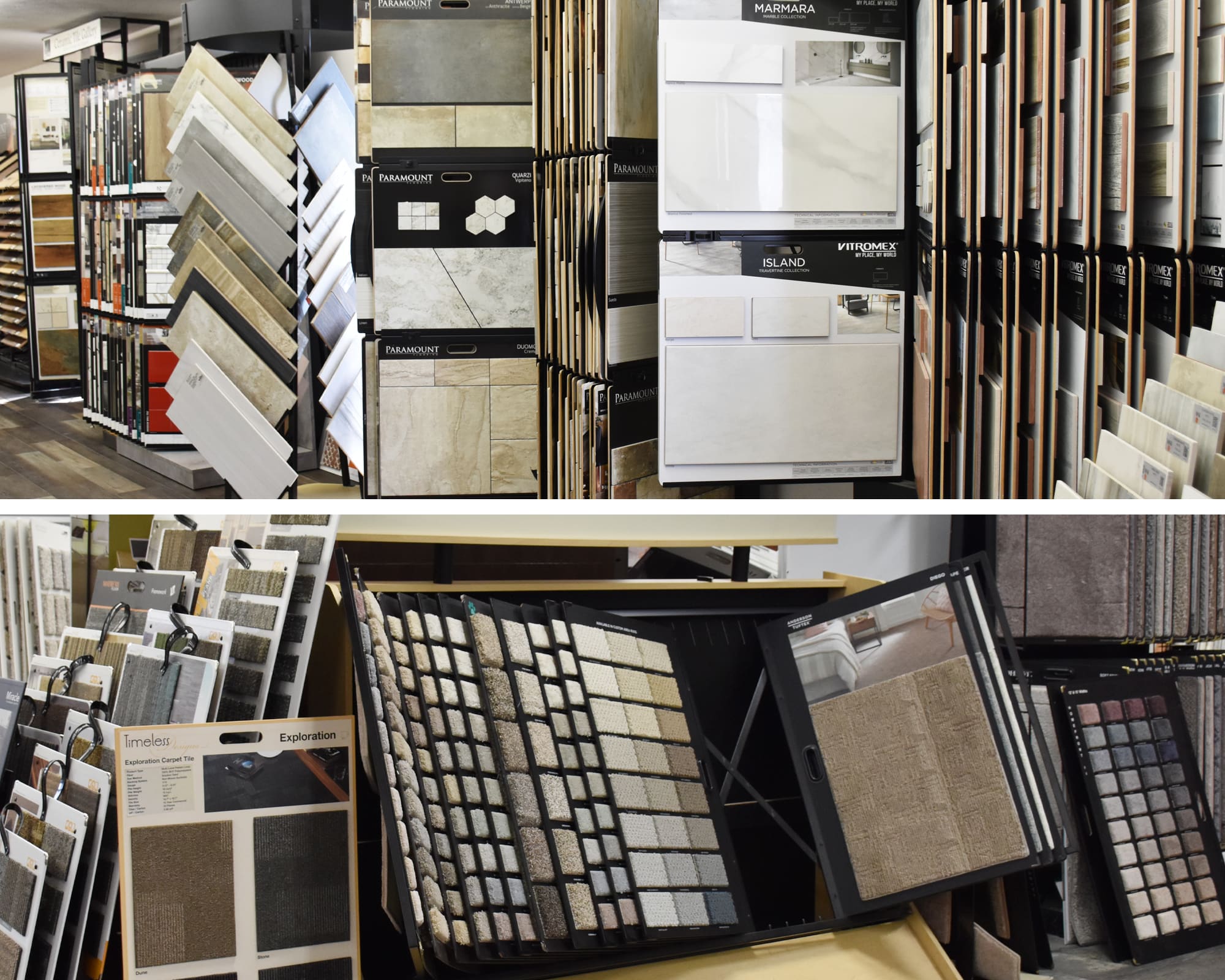 While our Goshen Floor Mart Showroom is visited by people from all over the midwest, our installation team is limited to a smaller geographic area. Typically we install in the following areas:
Elkhart, Goshen, Middlebury and Bristol and all other Elkhart County communities
South Bend, Mishawaka, Granger and Osceola and the remainder of St. Joe County
North Webster, Leesburg, Syracuse, Warsaw and Kosciusko County
Lagrange, Howe and Shipshewana as well as other Lagrange County areas
Edwardsburg, Union, Sturgis, White Pigeon, Constantine and other Cass County and lower Michigan areas
Often we will install in areas outside of our typical Service Area. If you are interested to see if we will install in an area not listed above, feel free to call us at 574.642.4770 or see our contact page

GOSHEN FLOOR MART

CUSTOMERS


Our Customers HAVE TAKEN US WHERE WE ARE TODAY!
At Goshen Floor Mart we have always taken great pride in the relationships that we have developed with our customers. In any business, for the winning formula to work, there must be a good connection between the company and the customer and it starts with respect. At Goshen Floor we always show customers respect by treating them fairly, offering competitive pricing, listening to their goals and objectives, by working hard to fulfill their needs and by providing exceptional service.
These are the things that keep our customers coming back... and when our customers return, we are successful.

GOSHEN FLOOR MART FLOORING BRANDS
The Best Brands in the Flooring Industry!
At Goshen Floor Mart we are known to carry the very best in Flooring Brands. Our Brands are tried and true in the flooring industry. Our quality flooring manufacturers deliver us the competitive pricing and quality service that we demand. Obviously, our customers are the beneficiaries of those benefits.
Although we have developed long-term relationships with the majority of our vendors we have a sound but simple philosophy, if they don't deliver to our expectations, we simply change vendors. So if you are looking for the very best flooring brands, rest assured you'll find them at Goshen Floor Mart!

GOSHEN FLOOR MART FLOORING SERVICES
Professional Floor Design and Floor Installation
In addition to our vast selection of flooring materials, Goshen Floor Mart is also well-known for our services, which include Professional Design Services and Professional Floor Installation. Our Flooring Design Team works hand-in-hand with our customers (homeowners and business owners alike) to assist them in finding the best flooring for their particular needs and lifestyles.
Our Flooring Installation Professionals are the best in the business. They are experts at installing carpet, vinyl, laminate, ceramic and porcelain tile and hardwood floors (commercial and residential) as well as most any other floor materials.
If you are looking for a Professional Floor Design Staff that understands flooring inside and out... or if you're in search of Expert Flooring Installation Technicians, you've certainly come to the right place.
Click for more information on Goshen Floor Mart's Design Service
Click here for more information on Goshen Floor Mart's Expert Floor Installation Team

THe

GOSHEN FLOOR MART

APPROACH
Built On Common Sense And Many Years Of Experience
At Goshen Floor Mart our Approach is pretty simple, we believe in developing trust with our customers. This starts by providing them with the best, most reliable brands. We also believe it is significant to provide exceptional Customer Service as well as a Competitive Price. This approach serves as a foundation for trust between Our Customers and Our Company.
In addition, we feel that it is important to show respect. In business, to have a good connection with customers you must develop respect. At Goshen Floor, we have a pretty simple set of standards when it comes to the way we do business. We believe that this set of standards has a direct reflection on our relationships with our customers. We Treat Our Customers Fairly. We Deliver Fair and Competitive Pricing in both the Products and Services that we provide. We do our best to Live Up to the Commitments We Make. We only Provide Customers with Solid Brands that are tried and true... the Brands that we know we can trust. If we find we cannot trust one of our Brands, we change vendors.
Ultimately, this all leads to and revolves around respect. Respect for our Customer's investment, respect for their time, and respect for them as people. This approach has certainly served Goshen Floor Mart very well over the years!

THE GOSHEN FLOOR MART TEAM
The Best People Help Make The Best Companies
At Goshen Floor Mart we believe in recruiting the best people we can find. We also believe in providing industry knowledge, product knowledge and "real-life" training. Helping them build positive experiences improves their skills and, of course, improves our Customer's Experiences with us.
At Goshen Floor, we feel fortunate to have some of the very best people in the flooring industry. With countless years of experience and ongoing training. Our talented staff starts with a very helpful and friendly Customer Service Staff. These knowledgeable folks understand the various types of flooring as well as the various brands. They also have a great amount of knowledge when it comes to the installation of flooring. This certainly helps you when you're in the market for flooring.
Next, there is our Team of Professional Designers. Our talented design staff is amazing with their ability to quickly find solutions to your flooring needs. From colors and textures to flooring types and availability, our Designers are outstanding.
To us, another vital part of Our Team is our Professional Installers. These talented technicians have been installing floors for decades. They know the ins and outs, they know the products, they have experienced pretty much any challenge imaginable in flooring installation... and to put it bluntly, they are the best of the best flooring installers in the industry.
With all of our competitive advantages, we feel it's our outstanding Team that makes us who we are!

If you're in the market for flooring feel free to contact Goshen Floor Mart. Remember, we are always happy to provide you with a free estimate. Call us today at 574.642.4770 or contact us here