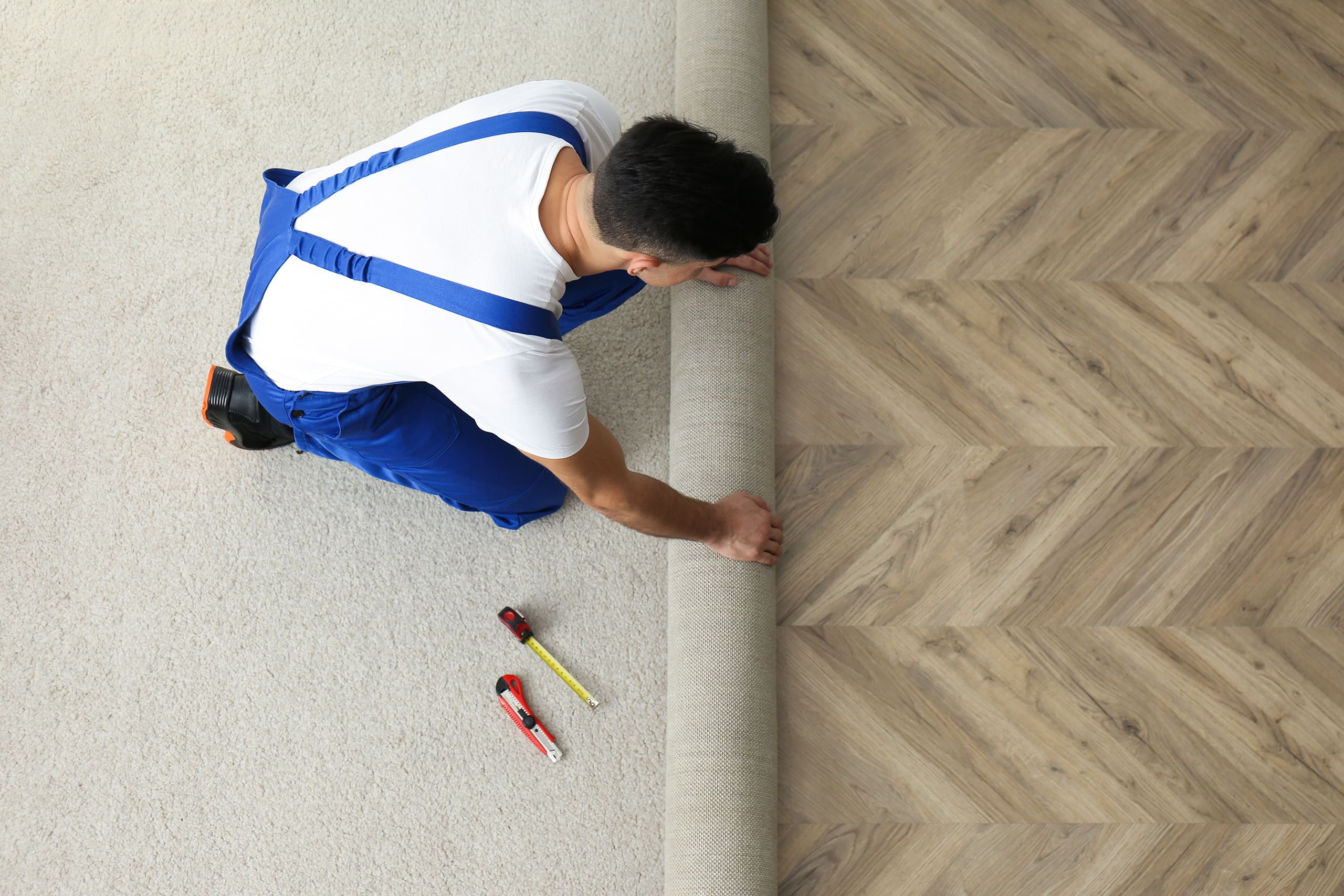 5 Tips To Make Replacing Your Flooring Super Easy
Whether you're opting for plush new carpet, stylish matte tiles, classic hardwood, or any other kind of flooring, getting your dream flooring is one of the best parts of being a homeowner.

Actually getting that flooring into your new home, however, can feel daunting. When you know what to expect and how to prepare, the process will be much more likely to go smoothly.

Follow these tips and tricks to make replacing your flooring as easy as possible.

HIRE MOVERS
Hiring movers when you're not moving is something you probably never thought you'd do, but you'll need to move your furniture out of the space where your new flooring will go. When you hire movers, you don't have to do this step yourself — it doesn't get easier than that!
Movers can remove your furniture and store it somewhere in your house where you aren't getting new flooring.
If hiring movers is entirely outside of your budget, get help moving the heaviest pieces of furniture so you don't damage them. If you're getting new flooring throughout your home, furniture can be placed in the garage, outside, in a basement, or in a storage shed.
FIGURE OUT HOW TO GET RID OF YOUR OLD FLOORING
To help the process of replacing your flooring go smoothly, figure out ahead of time how you're going to dispose of your old flooring. Replacing your flooring becomes a lot easier when you have the logistics figured out.
Depending on the condition it's in, you can repurpose your old flooring. If your floors aren't in good shape, the pieces can go in the dumpster. If you have laminate flooring, call a local landfill to find out if they can recycle it.
CHECK THE CONDITION OF YOUR SUBFLOOR
Once your old flooring has been removed, you need to check the condition of your subfloor. Since the subfloor is the foundation your new flooring will go on top of, it's important that it's level and stable.
The way you need to prepare your subfloor depends on the type of flooring you're going to install. Our friendly flooring specialists at Goshen Floor Mart can teach you everything you need to know to get your subfloor prepared correctly.
DO YOUR RESEARCH
Take the stress out of replacing your flooring by doing some research. The more you know about your new flooring, the easier the entire process will be since you'll know what to expect.
Learn about what you need to know before installing the type of flooring you're getting. Certain flooring, like hardwood, needs to get acclimated to the climate of your home before being installed.

GET EASY TO INSTALL FLOORING — OR HIRE PROFESSIONALS
Some flooring, like laminate, is just easier to install than others. If you plan to replace your flooring yourself, the best way to make it easy is to pick flooring known for being DIY-friendly. Don't just pick flooring based on that, though. It's an important investment, so you want to have the flooring you're really excited about.
So, if you opt for a floor that takes a little more expertise and work to install — like hardwood floors, for example — hire our professionals at Goshen Floor Mart. Professionals will know how to properly remove all baseboards, air return covers, registers, and doors that might get in the way of your new flooring. It's just not worth the risk of causing damage to your new flooring by trying to install it yourself.

VISIT GOSHEN FLOOR MART
At Goshen Floor Mart, we're here to help you with all your flooring needs from start to finish. If you're ready for new flooring, you can trust our expert staff.
Trust the experts
The professionals at Goshen Floor Mart have more than 25 years of experience in flooring and they're ready to share that knowledge with you. Call 574.642.4770 or contact us here CONTACT