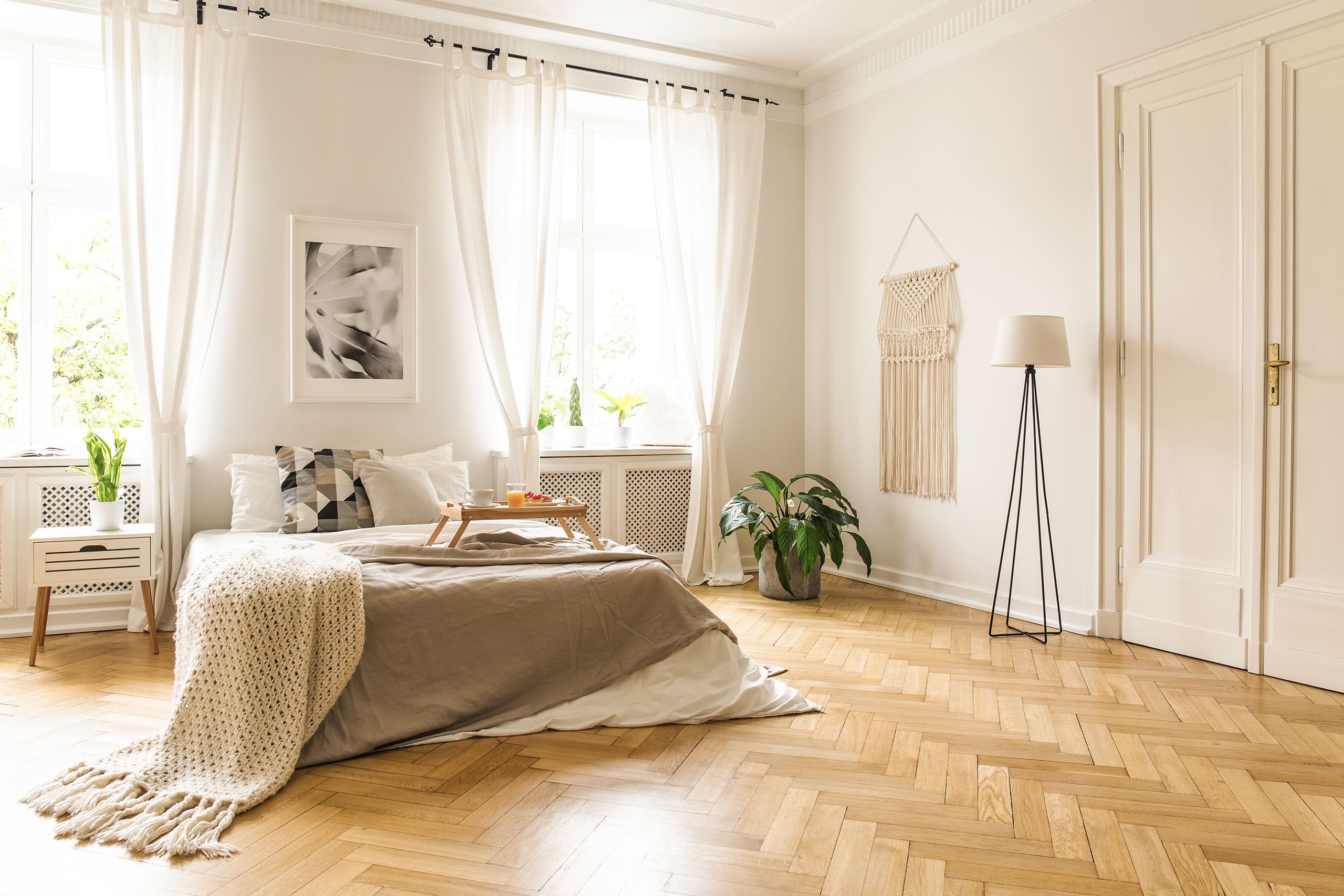 HOME FLOORING TRENDS FOR 2022
This year is all about flooring that isn't boring. Patterns and textures are expected to be at the forefront of flooring trends in 2022. Natural looks and classic styles like hardwood are still popular, but it's trendy to incorporate some elements that add visual interest.

To get some inspiration for your own flooring project, take a look at our predictions for 2022.
PATTERNED CARPET
If you prefer the plush feel of carpet, you're in good company. Carpets are still popular, but neutral, solid-colored rugs are on their way out. Think of an area rug like a piece of art. To be trendy, express yourself and make a statement by adding a bold, patterned rug or carpet to your space that you love.
uniquely shaped tiles
The trend for tile this year is to switch up the classic square shape for something more eye-catching like hexagon or arabesque tiles. Tile is often used in bathrooms and kitchens. Even if the pattern is done in all one color, the unique shapes still add some interest to the look of the room.
SMOKED WOOD FLOORING
Smoked wood, also known as fumed wood, is created by exposing wood to ammonia gas.

That process causes the wood to darken in color and brings out the grain. No two boards will be the same, which creates a luxurious, elevated look. We think people will be drawn toward smoked wood flooring to add texture and depth to a room.
HERRINGBONE AND CHEVRON PATTERN
Flooring laid in a herringbone or chevron pattern is expected to be on the rise this year. Regardless of the type of flooring — vinyl, hardwood, laminate, or tile —- patterns add dimension. If you're drawn to neutral flooring due to its versatility, consider incorporating a herringbone or chevron pattern to make the flooring visually appealing.
PARQUET FLOORING
Parquet flooring consists of wood pieces that are arranged in a geometric, repeating pattern. Parquet flooring has been popular in phases, and we expect the trend to make a comeback this year. If you have solid-colored decor, having a pattern on the floor can add visual interest to your room. Parquet flooring works well with a mid-century modern vibe.
MATTE FINISH
Matte tiles and matte wood flooring are expected to be more popular than satin, semi-gloss, or glossy finishes this year. Matte flooring adds a classy and natural feel to the room. It's also easier to maintain than glossy flooring. Matte flooring hides any flaws or dirt better than glossy floors.
WHITE STAINED FLOORING
White and light gray wood is expected to be more popular this year than dark stained flooring. Light flooring gives a room a brighter feel and provides a distinct look. Light flooring also matches any decor style, from modern to boho.
WIDE PLANKS
Wood flooring is timeless. The width of the panels is one way to differentiate the look of hardwood. Larger and wider planks make a room appear bigger and less busy. Whether you opt for hardwood, laminate, or engineered hardwood, we think this trend of wide planks will continue for years.
FOR THE VERY LATEST IN FLOORING... VISIT THE FLOORING experts
New flooring can completely transform your home, and if you're like a lot of people, you're still working from home or spending a lot of time there. Make your home a space you love this year.
If you're ready to update your flooring, our friendly staff at Goshen Floor Mart will help you find the right type of flooring for any room in your home. Visit our showroom at 65669 U.S. 33 in Goshen to discover our wide selection of flooring options or contact us here CONTACT

If you're in the market for flooring feel free to contact Goshen Floor Mart. Remember, we are always happy to provide you with a free estimate. Call us today at 574.642.4770 or contact us here