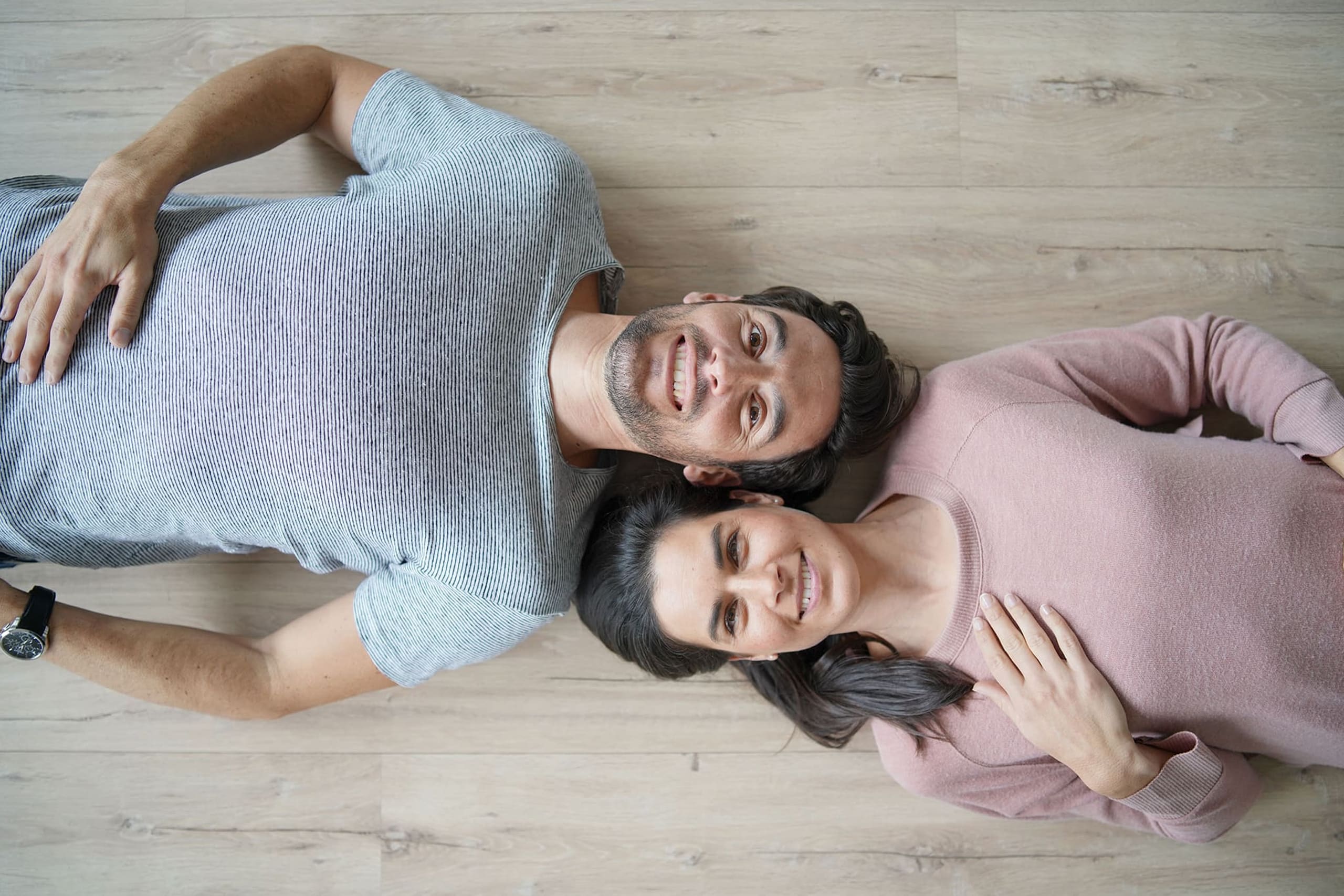 4 Home Flooring Trends To Try in 2020
If you're in the market to upgrade your home, the sky is the limit. Oh, the choices. There's vinyl, laminate, hardwood, ceramic, and carpet. Add in the hundreds of colors, patterns, shapes, and sizes, if you dream it, chances are you can have it!

No longer are homeowners updating only their kitchens and baths. Nowadays, people are renovating most of their living spaces, perhaps the main living floor one year and bedrooms the next.

THE HOTTEST TREND FOR HOMEOWNERS
And what seems to be the hottest trend? Vinyl planks. "Our customers love the look of our vinyl plank flooring," noted Marc Mosness, owner of Goshen Floor Mart. "Right now, the grey-toned vinyl planks are the most popular."

At Goshen Floor Mart, you can find vinyl planks in both standard (7" wide by 48" long) and trendy wide planks measuring 9" wide by 60" long. Other popular color choices include rustic undertones and the grey-beige mixture.
CLASSICS THAT LAST
For the classic homeowner, Mosness said the trusted hardwood flooring remains a popular option. "Hardwood floors will never go away," said Mosness. "Even with today's trend of vinyl plank flooring, we have customers who walk directly to, and only to, the hardwood section."

While cost is always contingent on square footage, with today's wide variety, homeowners can always find a solution to fit their budget. Home improvements don't have to cost a fortune. The diversity of patterns available in sheet vinyl allows homeowners to create an updated look without breaking the bank.

"There are so many choices of colors and patterns these days," said Mosness. "It's a budget-friendly option and the end result is a great-looking kitchen or bath."
GET COZY WITHOUT BREAKING THE BANK
Bedrooms can get an affordable facelift with new carpeting. "Carpet is affordable and makes sense for bedrooms and some living spaces," said Mosness. "There are so many colors and textures available — give me a budget and I'll give you choices. We offer more than 22,000 square feet of flooring in a multitude of colors and styles.

"We encourage our customers to spend some time in our massive showroom. People don't know what's available until they step foot into our showroom. It helps homeowners bring a vision to reality," Mosness said.
GIVE YOURSELF ROOM TO CHANGE (FOR STYLE OR FUNCTIONALITY)
Do you have pets or young children? Are you guaranteed a grape juice mishap or some puppy pee? A carpet remnant may be just the ticket for home improvements that won't break the bank. For anywhere from .59 – .99 a square foot, you can cover your floor and not feel the need to keep all family members, both two-legged and four-legged, out of the room.

Do you like to change it up often? Think carpet remnants! Brown for the winter and cream for the spring — the opportunities are endless. "I love showing our customers our remnants," Mosness said. "We have thousands of remnants in a variety of sizes and colors. Carpet remnants are a great option at a great price."

So if 2020 is the year for home improvements, a trip to Goshen Floor Mart should be first on your list. Marc and the rest of our team welcome you to the largest flooring showroom in the area. Do you have questions? Goshen Floor Mart has your answers.

Trust the experts
The professionals at Goshen Floor Mart have more than 25 years of experience in flooring and they're ready to share that knowledge with you. Call 574.642.4770 or contact us here CONTACT

If you're in the market for flooring feel free to contact Goshen Floor Mart. Remember, we are always happy to provide you with a free estimate. Call us today at 574.642.4770 or contact us here