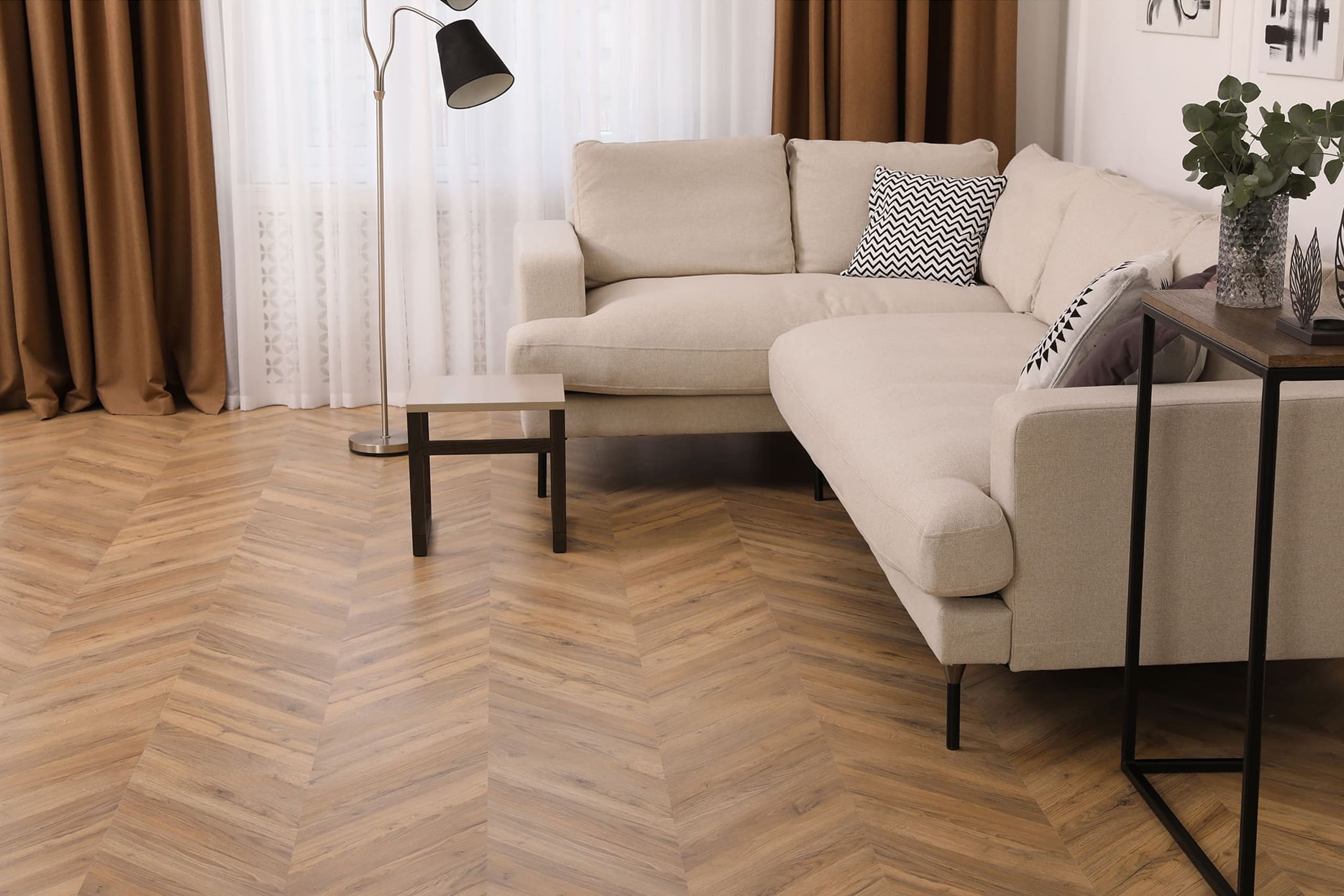 Why Vinyl Flooring is so Popular and How to Incorporate it in Your Home
Of all types of flooring available in our 22,000-square-foot showroom, vinyl plank flooring has shown the biggest growth in popularity over the last few years. More and more families are incorporating this new vinyl plank flooring into their homes. Here's why.

Durability
One of the reasons why vinyl plank flooring has become so popular is because it is extremely durable. With a protective clear coating, it is water resistant and will stand up well to high foot traffic throughout your home.

"Some types of flooring become durable with regular maintenance… cleaning, polishing, and sealing. The beauty of vinyl is that it comes straight from the factory with a protective coating so homeowners don't have to worry about all of that maintenance," says Marc Mosness, owner of Goshen Floor Mart. It is unlikely to scratch or scuff without serious force being applied, making it a very good option for families with children, pets, and/or frequent entertaining events.

Ease of Care
Unlike hardwood flooring, vinyl plank doesn't require a rigorous cleaning regimen. There are some materials that you should stay away from, like anything abrasive that can scratch the clear protective coating, but for some of the vinyl plank products, a solution as simple as vinegar and water can be used to clean your vinyl floors. Say goodbye to a multi-step cleaning process!

In addition to cleaning, you'll find that your vinyl floors don't need to be treated or professionally cleaned like other types of flooring do.

Affordability
Like any other type of flooring, vinyl comes in a wide variety of price points, but, overall, it is very affordable and attainable for most. At Goshen, stock vinyl plank flooring averages a price of $1.99 – $2.99 per square foot.

This low price allows homeowners to enjoy the look of a hardwood, stone, or tile floor without the cost associated with both the materials and installation of one. Plus, all of the additional benefits we've already mentioned.

Variety in Designs
You may be familiar with the patterned vinyl flooring that was popular in the 80s, but new-age vinyl is entirely different. Many different looks and textures are printed onto vinyl, making it incredibly easy to incorporate it into any design style. "By far, the most popular vinyl design at our showroom is the wood replica. We have many different shades and styles available to match any home and preference" Mosness says.

While wood is one of the most popular vinyl looks, it also comes in tile patterns, both ornate and neutral, stone, and more. The versatility in the design of vinyl allows it to be used in any and all rooms of your home. You can incorporate vinyl into main living spaces to complement carpeted bedrooms, or lay vinyl all throughout your home, with even waterproof and grouted-tile options for your kitchen and bathrooms. Whatever you have in mind, we are sure to have a vinyl solution for you!
Trust the experts
The professionals at Goshen Floor Mart have more than 25 years of experience in vinyl flooring and they're ready to share that knowledge with you. Call 574.642.4770 or contact us here CONTACT

If you're in the market for flooring feel free to contact Goshen Floor Mart. Remember, we are always happy to provide you with a free estimate. Call us today at 574.642.4770 or contact us here