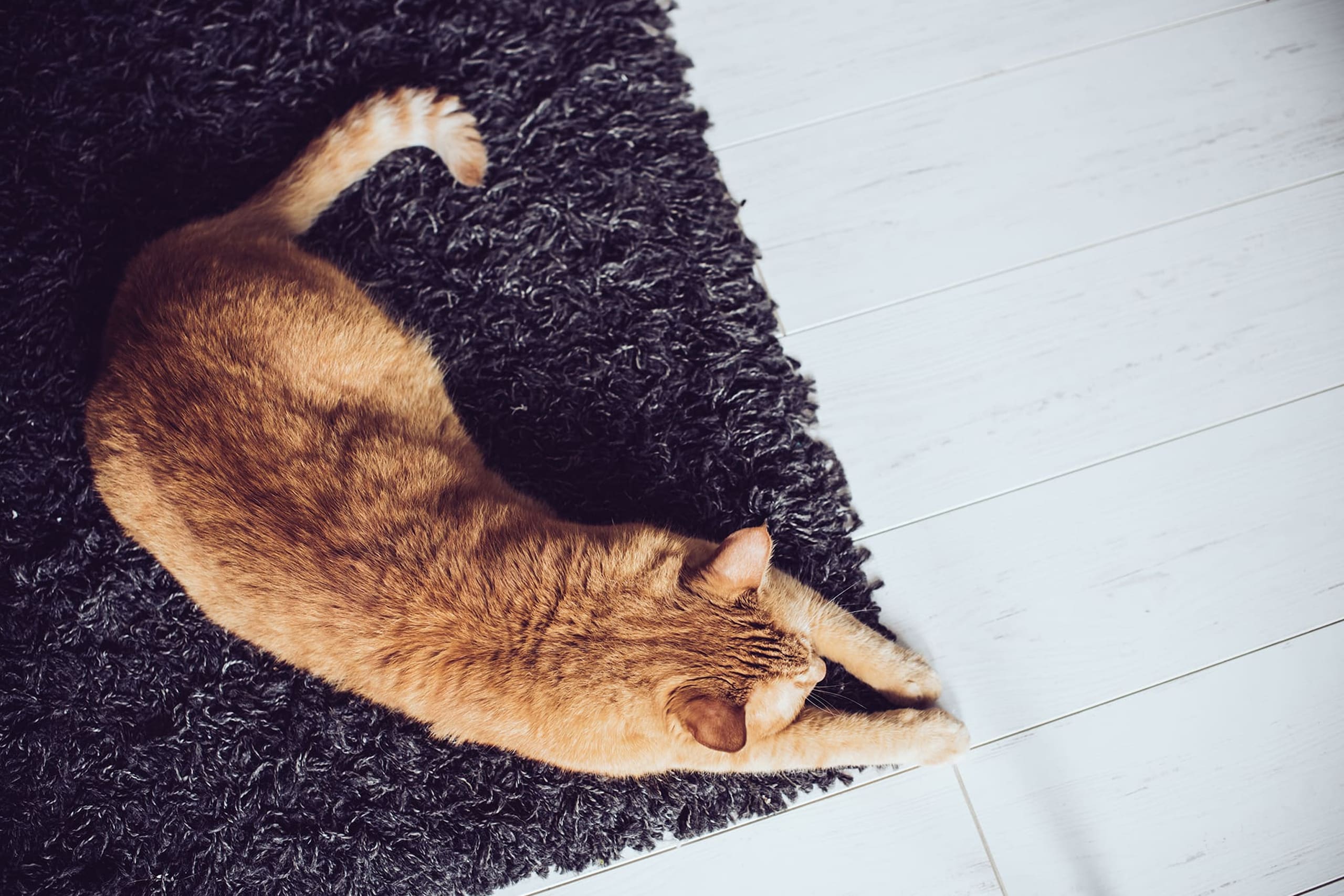 Creative Ways to Repurpose Carpet Samples and Remnants
Did you renovate your home recently with some new carpet? If so, it's likely that you may have some carpet sample squares leftover, or even some carpet remnants leftover from the installation. You might even have salvageable pieces of your old carpet that can be upcycled into something new! Instead of throwing these usable carpet pieces away, we have some fun ideas for how you can repurpose them for other uses in your home.

In Your Home
You can use carpet remnants or samples that are the right size and condition for upholstering certain pieces of furniture in your home. A few ideas might include an ottoman, headboard, or bar stool. Small squares of carpet can also be used underneath chairs, sofas, beds, and tables to protect your hardwood floors from getting scratched.

If you have small children at home and some hardwood floors, you can create a play area rug that could easily be moved around with the baby, to give them a soft spot to play. You might also consider making temporary area rugs that can be used in playrooms to protect your floors until your children are a bit older and less prone to spills and messes.

You can also cut carpet remnants into custom door mats for porches and entryways.

In Your Garage
A great way to protect your garage floor is by placing carpet remnants down on the concrete underneath where you park your vehicles. In the event of any drips, leaks, or spills, that carpet you saved from the trash bin will protect your concrete floor.

Another creative use for carpet in your garage is to put carpet strips on the wall next to wear your car door opens. If your car fits closely into its parking spot, this can help protect your car door from dings and dents.

Some other garage uses include remnant strips next to your workbench for a more comfortable standing work area, or an area rug in the middle of a seating area if you use your garage as a hangout spot.

In Your Vehicle
You can create custom-fit floor mats for your vehicle from carpet remnants. Replace your plain rubber mats or those dingy carpet mats that have been in there for a few years! Simply cut them to fit, and seal the edges with some binding tape to prevent fraying. While you are at it, make a second set so you have them ready to go when they need to be replaced.

Yet another idea is to keep a couple of pieces in the trunk of your car or the bed of your truck, as carpet placed under tires in a snow/ice situation can help your wheels gain traction to get unstuck.

In the Garden
Carpet samples and remnants also have a helpful place in the garden! Take a square and place it under your knees as you are working to prevent your clothes from getting dirty and to give you some cushion as you work.

For Your Pets
Using carpet samples or a remnant piece to line the floor of your puppy's dog crate is a great way to give him some cushion. As he becomes crate trained, he will get used to the carpet in his crate and learn that the carpet in your home isn't a place for his business. You can also use pieces of carpet under the bottom of the crate to protect the floor underneath from potential scratches.

Carpet samples or remnants can also be used for the cats in your family. You can easily make a homemade scratching post with some scrap wood covered in carpet. If you have extra carpet remnants, you could also consider donating to a local animal shelter so the furry friends there can enjoy some comfy carpet to nap on, too!
Other Uses for Carpet Remnants
There are plenty of other uses for upcycling your unwanted carpet samples and remnants. We hope the ideas we shared in this post have given you some inspiration for how you can put yours to good use! Feeling inspired but don't have carpet remnants on hand? We have lots of carpet remnants available for purchase.

Trust the experts
The professionals at Goshen Floor Mart have more than 25 years of experience in carpet sampling and remnants and they're ready to share that knowledge with you. Call 574.642.4770 or contact us here CONTACT

If you're in the market for flooring feel free to contact Goshen Floor Mart. Remember, we are always happy to provide you with a free estimate. Call us today at 574.642.4770 or contact us here