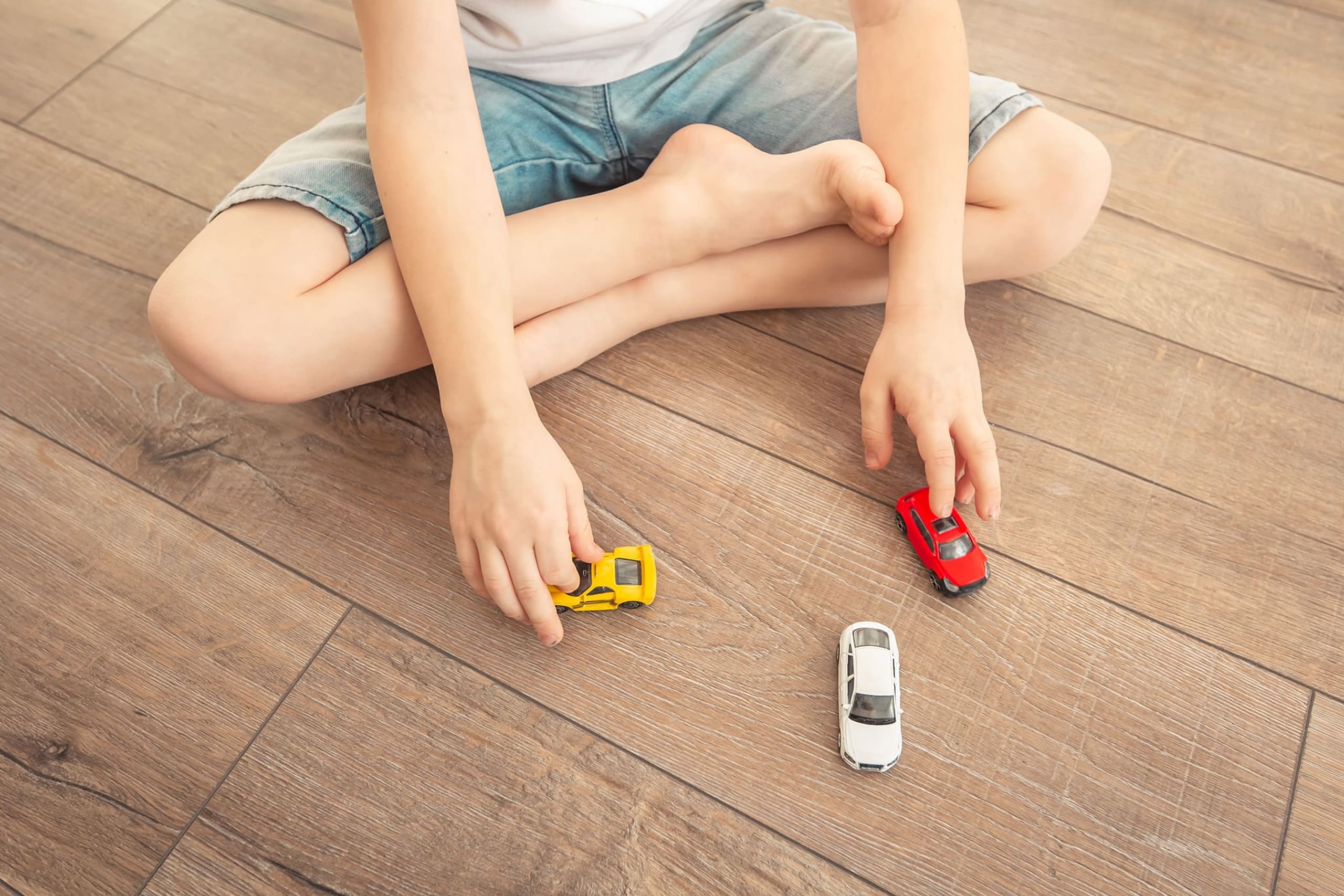 5 Durable Flooring Options That Will Look Great In Your Home
With more time spent at home over the last several months, many people are looking to make their homes more comfortable and better suited to having the entire family home for extended periods of time. With everyone at home, features such as flooring can experience more wear and tear than before. If you're thinking it's time to consider replacing your floors, you probably want something that will be as durable as it is attractive. With winter around the corner, that's even more top of mind. Luckily, you have several options, depending on your exact needs and budget.

Vinyl Flooring
As we discussed a few months ago, vinyl flooring has become one of the most popular flooring choices in recent years. The variety of designs that can look like real wood or porcelain means you have a lot of options to choose from to create a look that coordinates with the rest of your home.

It's simple to install and easy to care for because you can clean it using a simple vinegar and water mixture. It also comes with a protective layer already in place, which means that you can avoid scuffs and scratches. It works extremely well for families with young children or pets. The price point also makes it attractive to many homeowners. At Goshen Floor Mart, many vinyl flooring options range from $1.99 to $2.99 per square foot.

Laminate Flooring
Another popular option for high-traffic areas is laminate flooring. Like vinyl, it can come in a variety of looks to simulate wood, stone, or tile. But Marc Mosness, owner of Goshen Floor Mart, does have some words of wisdom for placement.

"Laminate flooring can be a great option for high-traffic areas where you need durability, but it can be damaged by moisture," Mosness says. "If you have a hallway or other high-traffic area that stays mostly dry, laminate works well, but you might want to explore other options for places like your kitchen or bathroom."

Porcelain
For rooms where moisture can be a concern, like a kitchen or a bathroom, Mosness recommends porcelain. "It can resist moisture, stains, and scratches and dents, so it works really well in a kitchen where you might splash water or spill something," he says.

Porcelain can be trickier to install, though, so you likely want to have experienced professionals assist you if you choose this option.

Stone
Winter, of course, can mean harsh conditions and lots of snow and moisture tracked into a home, especially into entry halls or mudrooms. Natural stone, such as travertine, can often work well in this setting. Other stone options can prove durable and moisture resistant, but some can also be more prone to showing scratches or scuffs or need more care to maintain.

Bamboo
Another durable option that many people might not consider is bamboo. But if you're looking for an option that is eco-friendly and reasonably priced, this could be a solution for you. HomeAdvisor.com also notes that its moisture resistance means it can be a good choice for a variety of places in your home, such as the kitchen or a deck.

When choosing flooring, consider your options based on a variety of factors. In addition to durability, you will want to consider pricing, how large of a space you need to cover, and the family members who live in your home. Some flooring options can work better for children and pets, while others, such as non-slip surfaces, can be better if you have elderly family members.

Flooring professionals, such as those at Goshen Floor Mart, can help you weigh all these considerations and find the flooring option that works best for you and your home.
Trust the experts
The professionals at Goshen Floor Mart have more than 25 years of experience in durable flooring and they're ready to share that knowledge with you. Call 574.642.4770 or contact us here CONTACT

If you're in the market for flooring feel free to contact Goshen Floor Mart. Remember, we are always happy to provide you with a free estimate. Call us today at 574.642.4770 or contact us here