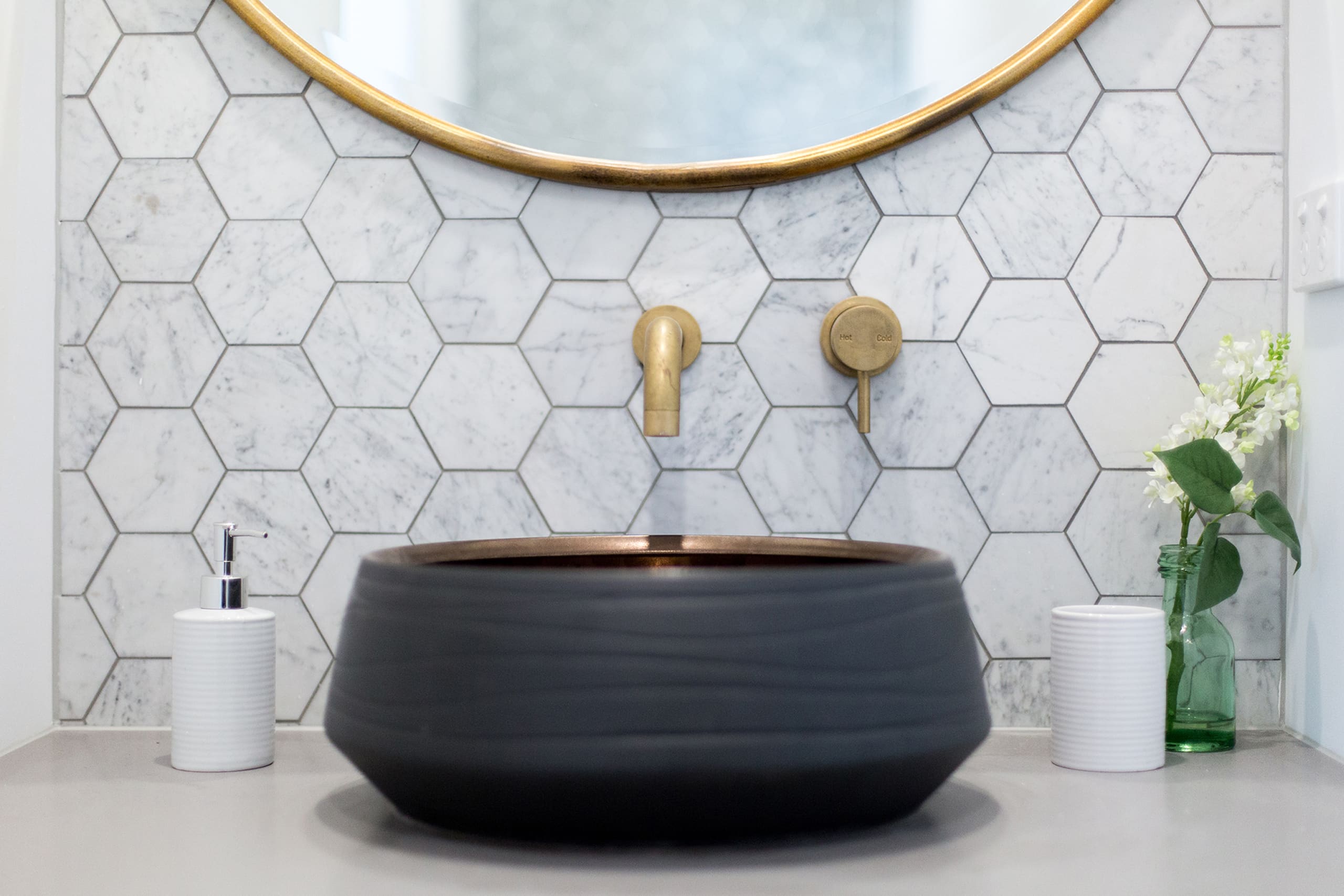 Bathroom Remodel Trends for 2021
Your bathroom is the second most important room in your entire house (behind only the kitchen). It's a place where the average person spends at least 30 minutes each day (and probably more than that now with work from home!). It's important to create a space you enjoy being in, so take a look at what we think will be the biggest bathroom remodel trends for 2021.
Vintage + Modern
Gone are the days when you are beholden to stark white walls. The era of blended schemes is coming in 2021. Next year will see more spa-like atmospheres in homes through the mix of vintage and modern designs. After the year that was 2020, that's something we could all use. Look for ways to blend vintage and modern styles with intricate murals and simple, sleek designs.
Calming Spaces
In a world of murder hornets and doom scrolling, we need our bathrooms to be a sanctuary away from the chaos. In 2021, we predict bathrooms will become your new meditative space for mindfulness and relaxation. Look for things like massaging showers and hydrotherapy baths to be a big bathroom remodel trends in 2021 and give us a way to find peace and calm in our homes.
Going Green
Combining aspects of the natural world will be big in 2021. Splashes of green in your design will help to create a more calming, meditative space in your bathroom as well as brighten up the room. Adding plants to your design will add an additional layer of nature and offer a more relaxed space.
Minimalism
Ditch the chaos of a cluttered bathroom and opt instead to pare down your design (as well as the amenities lying around). A minimalist room will feel bigger and give you respite in your day.
Smarten Up
Smart technology has gotten more advanced in the past decade or so, and you don't have to be a millionaire to incorporate it into the design of your bathroom. Simple additions like integrated USB charging ports in your outlets, and LED lights that talk to your smart speaker can help you change the mood of your bathroom at the sound of your voice.
Wood
With a focus on creating a relaxed, natural space, look for wood to become a popular bathroom remodel trend in 2021. It's generally been used as coverings for the floor and walls but look for other ways to incorporate it into your design, such as through furniture or bathroom accessories.
Metal Fixtures
Gold and brass tones look stunning and are a good way to accent natural colors and design in bathrooms. They also offer an industrial aesthetic that compliments wood and stone design. Gold and brass also reflect light in your bathroom and help to brighten the space further.
Geometrical and Sculptural Tiles
Tiles with striking designs offer a bold visual statement in your bathroom. Through the strategic use of geometrical tiles (think subway tiles) you can even incorporate visually 3D spaces into your design. Your best bet is to stick to neutral colors to keep your design from becoming garish. Aim to keep the designs and patterns simple to maintain the sophistication and calming nature of your space.
Trust the experts
The professionals at Goshen Floor Mart have quite a base of knowledge on bathroom remodels and they're ready to share that knowledge with you. Call 574.642.4770 or contact us here CONTACT

If you're in the market for flooring feel free to contact Goshen Floor Mart. Remember, we are always happy to provide you with a free estimate. Call us today at 574.642.4770 or contact us here