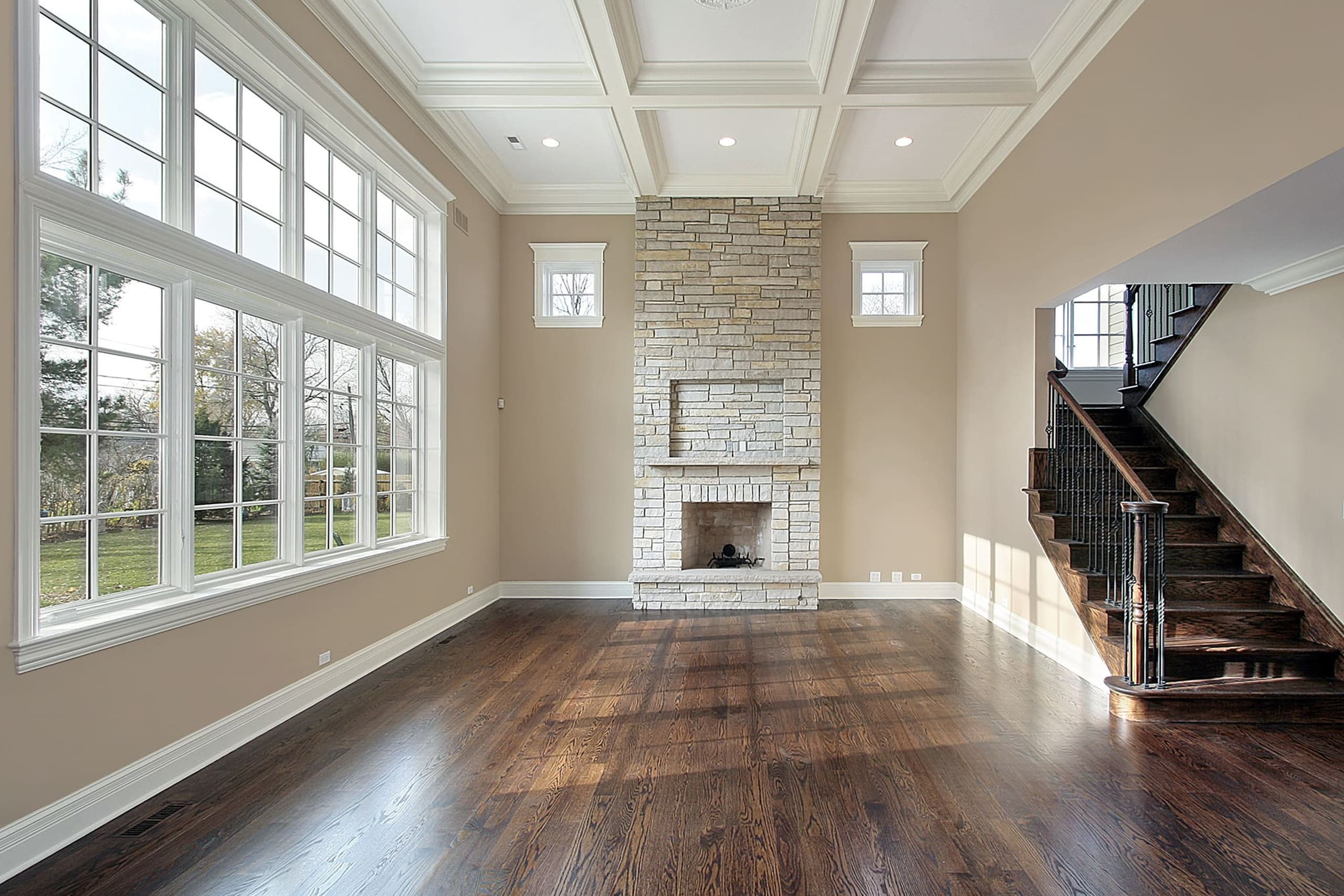 Hardwood Floor Cleaning And Maintenance To Keep Your Floors Beautiful
Hardwood floors have a natural beauty that no synthetic material could ever capture. This classic flooring was once a main-stay in homes before falling out of fashion. But research is showing that hardwood floors are rising in popularity in the United States.

If you have hardwood floors in your home or you're considering installing them, you want them to look their absolute best. With proper maintenance and cleaning, you can keep your hardwood floors looking wonderful for decades. Below are some tips from our experts at Goshen Floor Mart on keeping your hardwood floors looking their absolute best.

START WITH PREVENTION
Do you remember how your mom used to yell at you to take your shoes off before coming into the house? Well, there was a reason for that (and it wasn't that she was demanding). Shoes and boots are going to drag in grit and grime and will scuff your hardwood floors, making it MUCH harder to clean down the road. Put a few tough-bristle mats down and make sure you train the troops to take their boots off at the door.

MAKE IT A ROUTINE
As with most projects, if you keep on top of it then it never gets out of hand. Here are four cleaning options we recommend you do on a weekly (or daily if you can!) basis.
Sweep:
Use a soft-bristled broom daily to clean high-traffic areas of your floor. It's best to use an angled broom to get into hard-to-reach corners or under appliances. Sweep with the grain.
Vacuum:
Use the soft floor nozzle attachment on your vacuum to prevent damage to the finish on your floor. Robot vacuum cleaners are an excellent set-it-and-forget-it option.
Tackle Spills Quickly:
Any time you have a spill or sticky material hit your hardwood floor, you want to be on top of the cleanup. Use a damp cloth to clean up sticky material and apply a small squirt of wood floor cleaner after.
Mop:
Avoid soaking your mop with water and instead use a slightly damp mop; a microfiber string mop works best. Move with the grain and let the floor air dry — there's no need to rinse or buff the floor after mopping.

STICK WITH WOOD FLOOR CLEANERS
Hardwood floors have a finish to them that you don't want to remove through cleaning. Cleaners with improper pH balances can dull the finish on your floor at best or strip it off completely at worse. When it comes to doing a deep clean on your hardwood floors don't cut corners, hit the store and buy some actual hardwood cleaner and save yourself a headache down the road.

AVOID OILS, WAXES, AND SPRAYS
The last thing you want to do is apply a coat of oil, wax, or spray to your hardwood floors. All three will leave a film behind that makes your floor slippery and could lead to injury.

THE OCCASIONAL REFINISH
It's inevitable that the finish on your hardwood floor will wear away. Adding a new finish to your floor will restore its luster and breathe new life into your flooring. Depending on the age and thickness of your floor, you may not be able to refinish the surface. If you're not experienced with refinishing flooring, contact the professionals at Goshen Floor Mart for a consultation.
Trust the experts
The professionals at Goshen Floor Mart have more than 25 years of experience in floor cleaning and they're ready to share that knowledge with you. Call 574.642.4770 or contact us here CONTACT

If you're in the market for flooring feel free to contact Goshen Floor Mart. Remember, we are always happy to provide you with a free estimate. Call us today at 574.642.4770 or contact us here