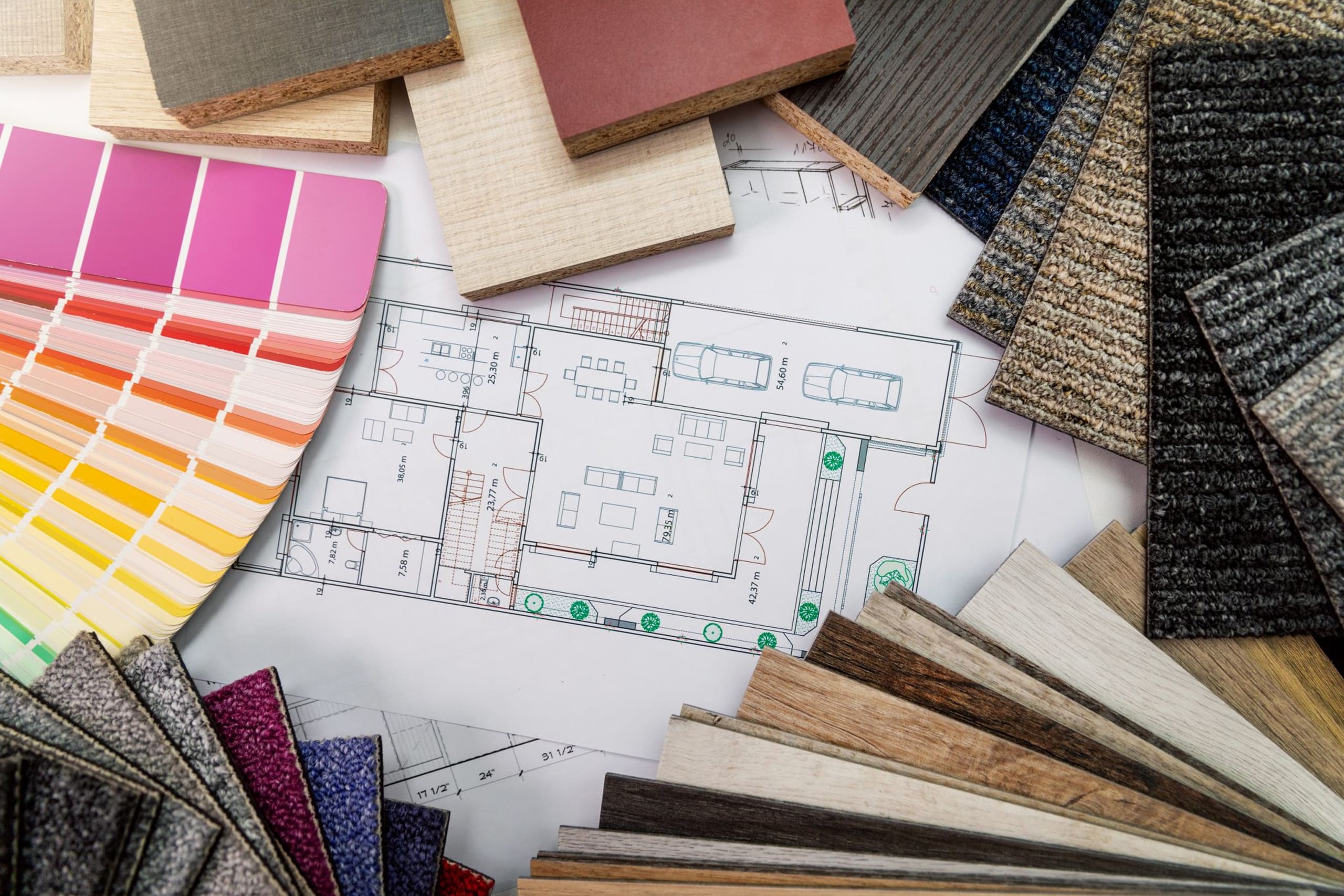 Building a House?
Here's How To Choose Your Flooring.


Choosing to build a new home instead of purchasing an existing one is a massive decision on its own — and that's just the beginning.
The proud new owner of a custom home will have made hundreds (if not thousands) of decisions by the time the construction is complete — from choosing the right neighborhood or plot of land to deciding between a brushed nickel or stainless steel faucet for the kitchen sink.

With so many decisions to be made (not to mention the pressure that homeowners feel with each one), it's no surprise that 80 percent of new home constructions are pre-designed by builders. Still, designing a custom home is a once-in-a-lifetime opportunity that can be exciting and fun. Every decision you make is a chance to bring your personal style to life within the walls of your future home.

One of the biggest decisions to be made when designing a custom home is the flooring for each room in the home. Not only is the floor one of the most-used features of a house, but it is also one of the most permanent. If you're not satisfied with a decision, swapping out a shower head is a lot easier than installing new floors throughout your home.

From plush carpets to timeless hardwood floors, there is a time and place for each of the common flooring choices. But how do you decide?
Balancing form and function with flooring choices
The look and style of a floor can transform a space, but the form needs to be balanced with function when selecting flooring. Budget, durability, moisture resistance, and ease of maintenance are all factors that should be considered.

When weighing your options, start by considering your own preferences and priorities. Do you only care about impressing your guests, or do you also want a floor that is easy to clean? Will the sound of trucks and legos clattering out of a toy bin cause you instant anxiety about the potential scratches on your hardwood floors?
Carpet
Carpet is a quick way to add comfort and warmth to a home, making this flooring a top choice for bedrooms. A stain-resistant coating can be added to the fibers of many carpets today, making clean-up of spills and accidents possible with just a wet cloth. While homeowners were originally hesitant to install carpets in the playroom or anywhere with pets, carpet has become much more forgiving. Still, carpet is best left out of the kitchen or bathroom.

Once you've settled on adding carpet to a room, there are still big decisions to be made — namely, texture and color. Carpets can feature long, plush fibers that can give a room that "walking-on-clouds" feeling or the fibers can be shorter and easier to maintain. Color possibilities are nearly endless, and can range from neutral beige to a bold statement-making color like red or purple.
Tiles
Ceramic and porcelain tiles are popular choices for kitchens and bathrooms, and for good reason: the nonporous surfaces make for easy clean-up and easy maintenance.

Tiles are water resistant with the right glaze or sealant, and they are strong and durable. Even if a single tile cracks, it is easy to remove and replace the broken piece without tearing up the entire floor. Although tiles can be found throughout entire homes (including bedrooms) in hot and humid climates, the cold feeling of porcelain and ceramic would not work well in a bedroom during a brutal Indiana winter.

Another consideration for tile flooring is hardness: Standing on porcelain or ceramic for long periods of time can be uncomfortable, but that can be easily remedied by a strategically placed rug (in front of the kitchen sink, for example).

Neutral whites, grays, and beiges are common choices for floor tiles, but the material does allow for some variety. Patterned tiles can make a bold statement in a room, and some tiles can even imitate the look of a hardwood floor.
Hardwood
Hardwood flooring is an elegant and classic choice that can be featured throughout the whole home or added in select spaces as an accent. While hardwood flooring is largely a durable flooring option, some of the softer varieties of wood can be susceptible to scrapes, dings, and scratches from pet nails. If maintained correctly, hardwood floors can last your lifetime and beyond.

If you plan on selling your custom home at any point in the future, hardwood flooring can be a smart investment. According to the National Association of Realtors, 90 percent of real estate agents find that homes with hardwood floors are easier to sell and they also tend to sell for more money.
Laminate
For those looking for the elegant appearance of hardwood floors without the price tag, laminate flooring may fit the bill. Laminate floors are a hybrid covering that consist of a core that is made of plywood or fiberboard and then topped with a photo-realistic image layer that gives the appearance of hardwood (although stone or other variants are available). The top layer of laminate flooring is the one that makes it most popular: a protective wear layer that makes the flooring resistant to scrapes and scratches. For families with pets or kids, laminate is a perfect choice that is both stylish but durable and easy to maintain.

Although laminates are water resistant, the wood core makes them susceptible to warping and swelling if water seeps beneath the wear layer. For that reason, laminate floors are best suited for living rooms, bedrooms, or entryways. For kitchens, bathrooms, and laundry rooms — where spilled water is more likely — vinyl is a solid alternative.
Vinyl
Vinyl flooring has come a long way since the rolls of sheet vinyl used in old kitchens. New advancements in vinyl flooring have made the material even more durable — it's waterproof and resists stains and scratches better than nearly any other flooring — while improving the look significantly.

Luxury vinyl planks (LVP) are an extremely popular flooring choice for nearly any room in the home, from kitchens to living rooms. The material is cheaper than hardwood but can imitate the look of anything from a traditional cherry to a modern grey. Luxury vinyl flooring also comes in tile form (known as luxury vinyl tile, or LVT) that can give the appearance of stone or ceramic.

Although a properly installed vinyl floor can last 10-20 years, it must be replaced when it reaches the end of its lifespan — it can't be sanded and refinished like a true hardwood floor.
Trust the experts
The professionals at Goshen Floor Mart have more than 25 years of experience in flooring and they're ready to share that knowledge with you. Call 574.642.4770 or contact us here CONTACT

If you're in the market for flooring feel free to contact Goshen Floor Mart. Remember, we are always happy to provide you with a free estimate. Call us today at 574.642.4770 or contact us here