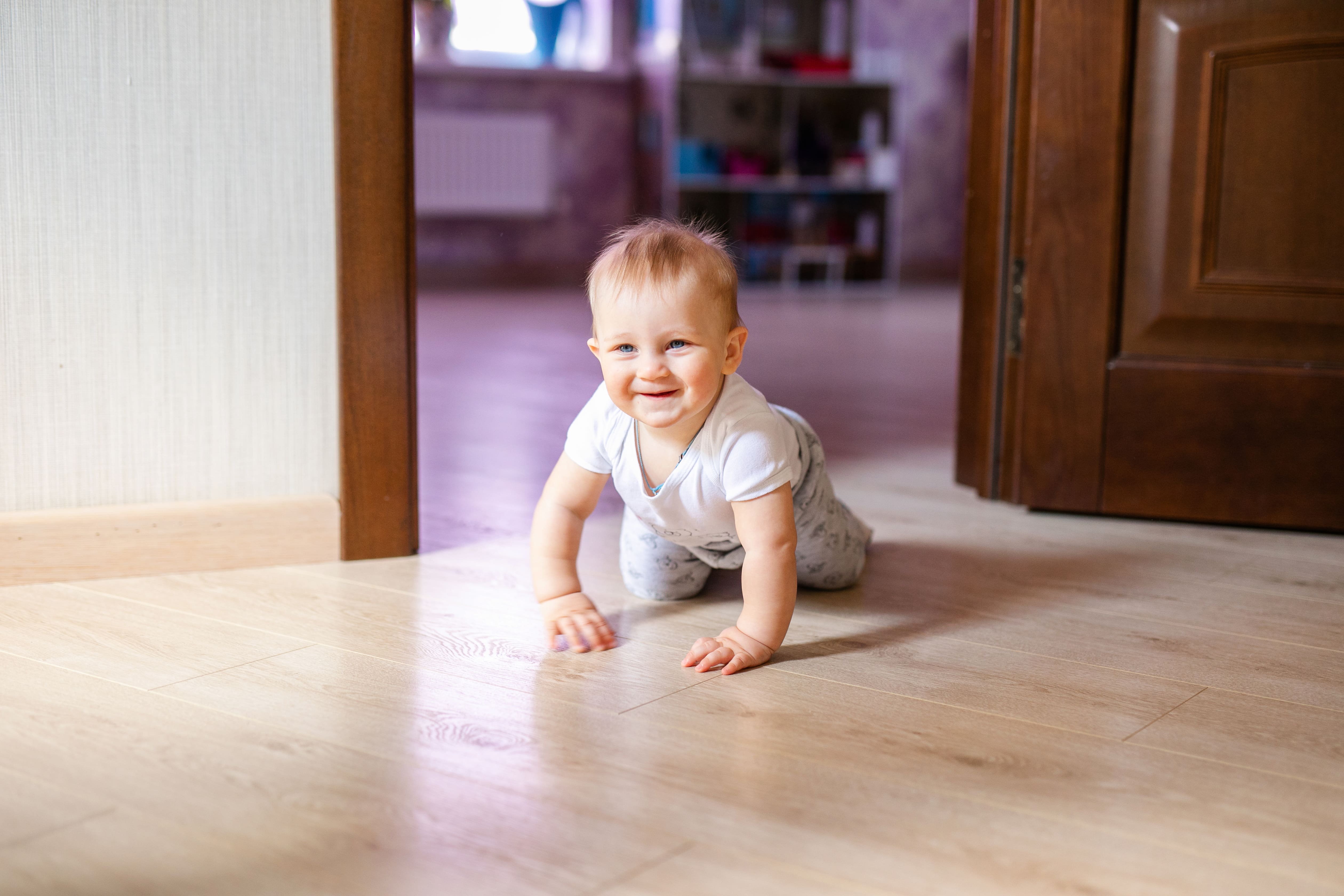 How Long Does Hardwood Flooring Last?
Hardwood flooring, when installed correctly, can imbue your home or business with a rich, beautiful look and feel, but for how long? Fortunately, it's a look and feel that can last several decades if the hardwood is properly protected and maintained. Other flooring types can be more durable but few will add to a home's value like hardwood. Perhaps not surprisingly, the key to a hardwood floor's longevity lies in how it's used and maintained. There is some debate over how often hardwood flooring should be sanded and refinished. Of course, this will depend on several factors, including the amount of foot traffic the flooring receives.
High-traffic areas
You can protect hardwood flooring and extend its life by sanding down the wood and applying a finishing substance every seven to 10 years, whether you choose a polyurethane or water-based finish, a high-shine or a low-gloss. A finish can be sanded four to six times over the floor's life. Understand though that this may not be an option for all hardwood floors such as textured and aged looking floors that are handscraped. For applicable hardwoods, the math would indicate the flooring could potentially last 28 to 70 years. But there's plenty more that you can do in between refinishing applications. In areas where people tend to walk the most, such as hallways and near entryways, cover the flooring with rugs and slip-proof mats. Place felt or small carpet sample protectors under furniture legs to prevent scratches. Remove and clean these protective materials regularly. Dirt and grit that builds up underneath them can scratch the flooring like sandpaper. In cold climates during the winter, when home heating dries the air, running a humidifier can help to prevent gaps between the wood planks as they shrink and expand with changes in moisture. Gaps can fill with dirt and bacteria, shortening the plank's lifespan. You also want to regularly wipe flooring clean of salt that's tracked in by shoes. You can ask guests in your home to remove their shoes at the door, while this often isn't an option in a business.
All year long
Regardless of the season, there are easy things you can do to make your hardwood flooring last: Use a broom or dust mop daily to keep the flooring clean, and a bare-floor vacuum setting to remove dust from corners and cracks. Keep your dog's nails trimmed to reduce scratching. A dog's nails should be short enough that they only walk on their pads. Place pans under potted plants that are on the floor or on plant stands, to keep water from dripping onto the wood. Shake out and keep all rugs clean and dry. Clean up spills as soon as possible.

If you're in the market for flooring feel free to contact Goshen Floor Mart. Remember, we are always happy to provide you with a free estimate. Call us today at 574.642.4770 or contact us here